SoundCloud is a popular online audio distribution platform which allows musicians and artists to Create, Record and Share their music anywhere with their friends, family and the world. Users can share recordings and singers can easily distribute their music tracks widely using the amazing and reliable service by SoundCloud.com.
One can listen to the music online for Free at SoundCloud and there is also an option to download and save the MP3 file to your computer. However, some songs don't have the Download option as downloading is restricted by the uploader or due to some other limits, like when the free download limit is reached and the uploader don't wants to pay for extra bandwidth. Fortunately, there are some handy extensions for Google Chrome and Firefox that allows you to download any song from SoundCloud which are set as "listen only".
SoundCloud Downloader (For Google Chrome)
SoundCloud Downloader is a free extension for Chrome browser that adds a download button for non-downloadable SoundCloud.com streams. Just right click the download button and select "Save link as…" to download the song as MP3.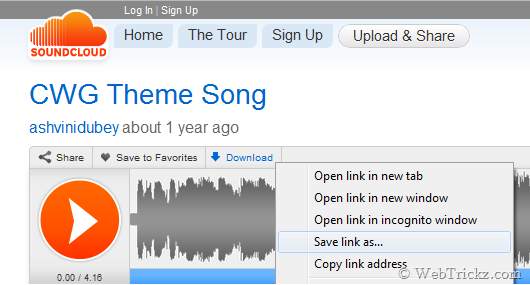 Soundcloud SUPER +2: Downloader and Recommender (For Firefox)
Soundcloud SUPER +2 add-on for Firefox allows you to download tracks from SoundCloud and in addition it gives you recommendations! After installing this Add-on you will have a new download button for every track. Just click on the button and save the audio file.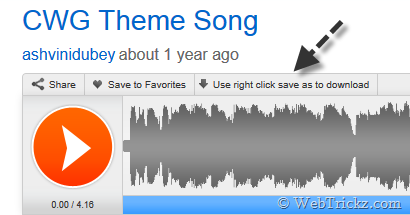 Using above extensions, you can instantly download all the tracks from SoundCloud.
Related Posts: