Ubuntu Eee is not only Ubuntu optimized for the Asus Eee PC. It's an operating system, using the Netbook Remix interface, which favors the best software available instead of open source alternatives (ie. Skype instead of Ekiga).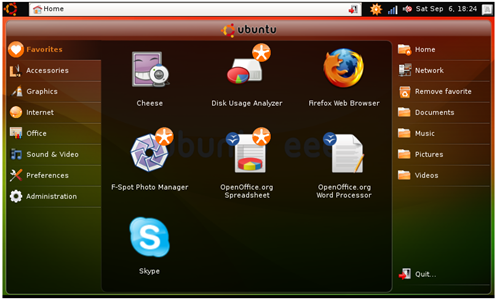 New Features:
Brand New Interface – The all-new Netbook Remix interface allows fast access to all your favorite programs all from one place.
Improved Web Experience – Ubuntu Eee includes the latest greatest version of Firefox 3, designed to provide a faster, more secure web browsing experience to date.
Office On-the-Go – Now OpenOffice, a free office software suite is included in Ubuntu Eee by default. Featuring compatibility with all major office software, you can get all your work done from just about anywhere you can work on your Eee.
Enhanced Hardware Support – Ubuntu Eee 8.04.1 now supports the 2G, 900, 901, 1000, and 1000H models, ensuring you'll be supported no matter what Eee you choose.
Download Free Ubuntu Eee    [ TORRENT DOWNLOAD ]
Related Posts: