Find lost PAN card number online in India
If you have misplaced your PAN card which includes your PAN number, then here is an easy way to find it online.
To find PAN card number online, just visit the official website of Income Tax Department. Enter your First Name, Middle Name, Surname, and Date of Birth. Input the Captcha code and click the 'Submit' button, you will instantly get your PAN no. along with Jurisdiction.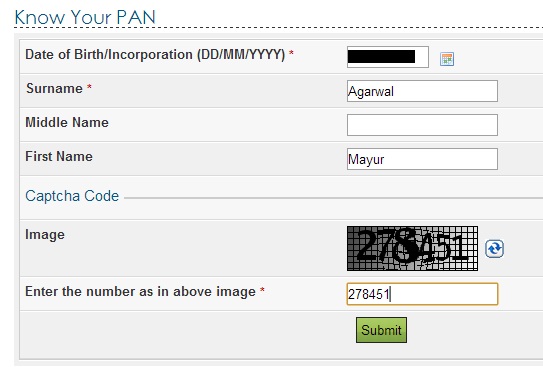 Permanent Account Number (PAN) refers to a ten-digit alphanumeric number, issued in the form of a laminated card, by the Income Tax Department in India. It is a must to have a PAN number for all those who file their income tax returns, as well as on all correspondence with any income tax authority in the country.
I tried this method and it worked perfectly.  via [Razzil.com]