In the past, we've shared about KTR911 by Nikko, a Kaspersky Reset tool that lets you legally use Kaspersky Free after end of 30-day trial period. Recently, Kaspersky released the latest version of their security products – Kaspersky Antivirus 2012 and Kaspersky Internet Security 2012, which were not supported by KTR911.
Fortunately, Nikko has released a new updated version of Kaspersky trial reset tool for Kaspersky 2012 "KTR 2012 v1.0" with support for: Kaspersky Internet Security 2012 (KIS 2012), Kaspersky Anti-Virus 2012 (KAV 2012), and Kaspersky PURE. KTR 2012 is a portable and safe tool, compatible with Microsoft Windows 32-bit and 64-bit edition.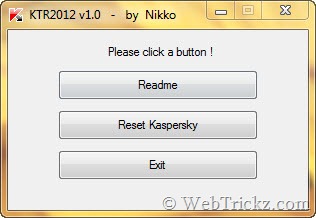 HOW TO RESET KASPERSKY –
1) Disable Kaspersky Self-Defense (from Kaspersky Settings)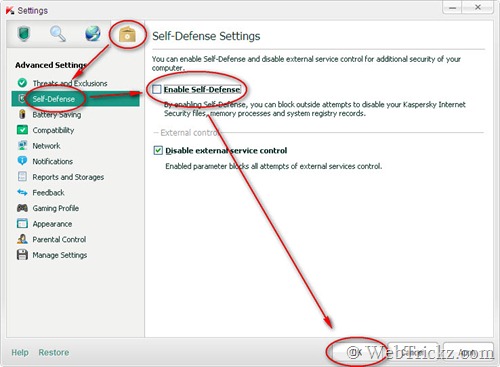 2) Exit Kaspersky (from system tray/Notification area)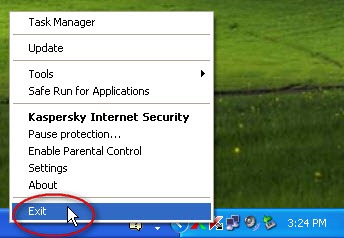 3) Run KTR2012 and click on "Reset Kaspersky" button
4) Reboot
5) Please wait, Kaspersky will launch automatically, then select 'Activate Trial license' to extend it Free for next 30 days (Internet connection required). Tip: Reset Kaspersky just a day or two before the end of trial period.
Download KTR2012 Reset Tool v1.0 [100% Clean]
Disclaimer: This article is for informational and educational purposes only.
Thanks Chemonk for the info.
Related Posts: