How to Save Photos from Facebook App on Android
Facebook, the world's largest social network now counts 1.11 billion monthly active users and about 665 million daily active users. As per the company, the number of monthly users who logged on solely through mobile devices more than doubled to 189 million users from a year ago. Facebook recently revamped their Android app, released Facebook Home for specific Android devices and pushed an update to Messenger as well, which shouldn't come as a surprise as they've a huge user base on Android platform.
Without further ado, we are here to guide you on how to download pictures in Facebook app on Android devices. As you may know, the official Facebook application for Android offers no way to save the photos locally unlike their web interface. Although, one can access facebook.com via web browser on their Android smartphone to save photos but that's not the most feasible way as most users access Facebook using its dedicated mobile app. We've discovered a nice trick that makes saving facebook photos easier than ever! The method involves using 'Androidify', an app by Google hence intrusion free.
How to Download Pictures from Facebook Android App to Phone –
1. Install the 'Androidify' app from Google Play on your device.
2. Open the Facebook app for Android and view any desired image. Now tap the Options menu and click on 'Set as' option. (Tap on More if set as is not visible)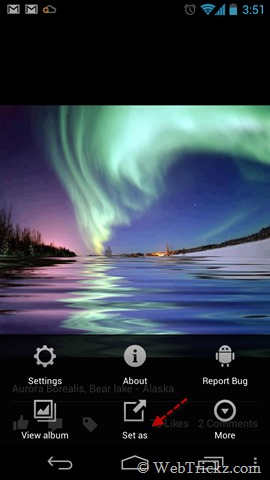 3. Then select 'Gallery Photo' which should be a new option now in Set as dialog box. As you tap on it, a message will appear saying 'Droid saved to image gallery.'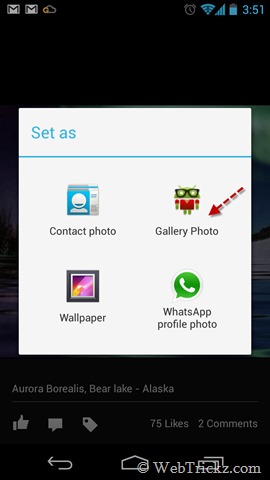 4. Now open Gallery >> Cache folder to view all the saved photos from Facebook.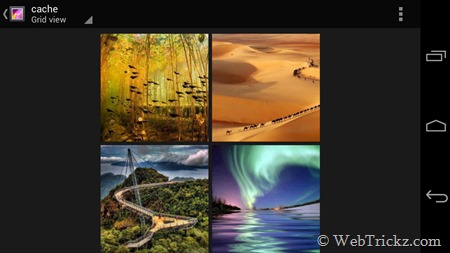 Alternatively, you can find the saved images by browsing to the directory: Android\data\com.facebook.katana\cache on phone's internal storage.
This is perhaps the quickest way to do this task. Do share it with everyone. 🙂