VistaLoader v3.0.0.1 is the latest version of Vista Loader by Dasumo, that makes the activation task easier and more effective, without leaving any trace or string during boot process. It keeps the original boot image and screen intact.
It is an advanced version of Vista Loader 2.1.3 also called as "Windows Vista Activator 2008? which was originally released by w00tageman. It works on both x86 and x64 (32-bit and 64-bit) versions of Windows Vista, including support for Windows Vista SP1.
VistaLoader v3.0.0.1 uses 15 different Bios emulations (OEM Brands) + 18 official OEM Logos for Windows Vista. All editions of Windows Vista – Ultimate, Business, Enterprise, Home Basic and Home Premium are supported by it.
I have tried it myself and it worked out easily on my PC. Firstly, I installed Windows Vista RTM and then Vista SP1. Then I installed all the latest updates leaving the KB940510 update because it is the one that detects software that bypasses windows vista activation. Then I ran the VistaLoader v3.0 and selected the No Logo option.
Guess What? After restart my Vista SP1 was activated and also passed the Microsoft WGA, without any extra boot string or OEM logo.
See the screenshots in Action below: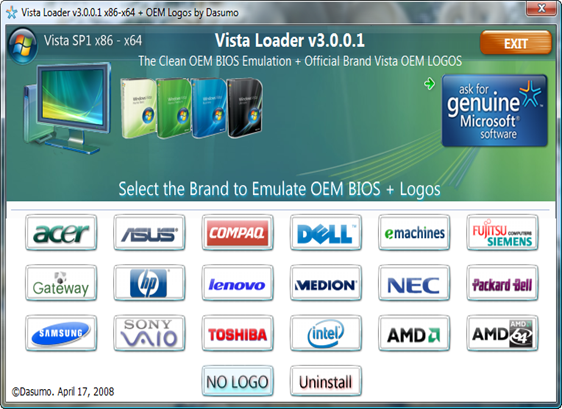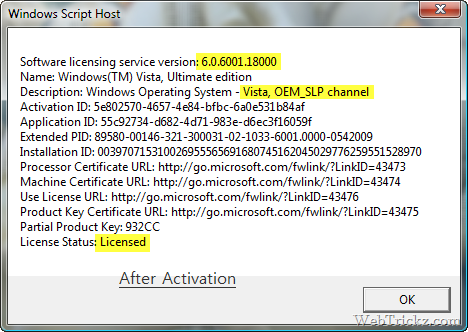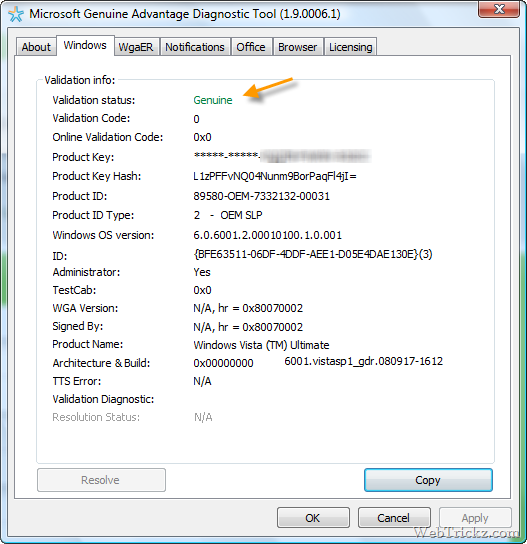 It also includes uninstaller for older VistaLoader versions. You can view the Vista activation status by clicking on GENUINE logo.
Win Vista Enterprise is activated using the NO LOGO button. If you use the NO LOGO button, Vista will be activate with ASUS emulation without OEM LOGOS.
Note: Please try it at your own risk.
Disclaimer: We do not support any kind of piracy. This article is for educational and informational purpose only.
>> Also we do not link to actual download files needed for activating Vista. You can see the original article at this page: http://forums.mydigitallife.info/showthread.php?t=1923
Related Posts: