Why Android Wins Over iOS [Featured Videos]
Probably, this post headline may create a sort of hot atmosphere among Apple and Android so called fanboys but we've no such intention. This article is just to share a series of enlightening videos highlighting a great comparison between Android and iOS (Apple's iPhone OS). I'm NOT an iPhone or iOS hater but an avid Android lover who often gets queries asking which one is better – iOS or Android? Well, I wont be judging anyone here! Here is a best set of Android vs iOS videos by Armando Ferreira on his YouTube channel (wicked4u2c). You must watch these in depth video series to figure out which one is more efficient, flexible, user friendly, and appropriate for you.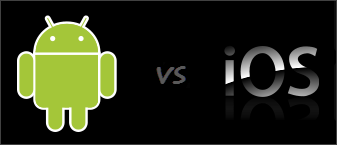 Android vs iOS The Truth about Apple and Google's OS  – Part 1
Part 2 –
Part 3 –
Part 4 –
Part 5 (Final) –
Would love to hear your views, do share them in comments section below!