Samsung has announced the launch of 3 new smartphones in its Wave family – the Samsung Wave525 (GT-S5250), Samsung Wave533 (GT-S5330) and Samsung Wave575 (GT-S5750). All these handsets are based on bada, Samsung's own smartphone platform.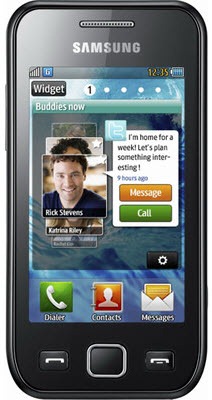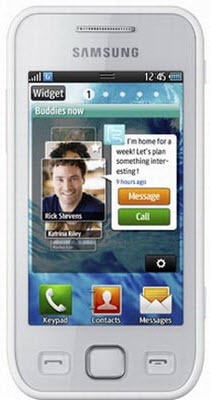 From the official Press release:
– bada-enabled to support cutting?edge applications and services
– Designed to seamlessly integrate contacts, messaging and social media services
– Ultra?fast connectivity to support a dynamic multimedia experience
The Samsung Wave525, Samsung Wave533, Samsung Wave575 all include a 3.2" WQVGA TFT LCD displays and 100MB internal memory with external microSD slot (up to 16GB). The Samsung Wave525 and Samsung Wave575 offer a sleek, compact design and a choice of colours – black, white, pink – perfect for those who appreciate a minimalist aesthetic with a slim 11.9mm body. The Samsung Wave525 operates on EDGE networks while Wave575 supports 3G HSDPA network. Meanwhile, the Samsung Wave533, also available in three-colour options, gives users the easy-to-use of the QWERTY keypad. The Samsung Wave family matches a new generation of capabilities with robust functionality and a design to suit any lifestyle.

All three products also allow users to access apps quickly and easily with just a single touch of the home screen. Samsung Apps, the integrated application store for Samsung Smartphone, gives users compact and easily downloaded apps in 2.5G and 3G network environments. Users can enjoy a multitude of app choices from various categories, including; games, news, social networking, utilities and more, all designed specifically for Samsung smartphones.

The Samsung Wave family has been designed for those who take socializing seriously. That's why it features an integrated messaging solution – a one?stop hub for all your communications including SMS, Email, SNS, and Instant Messaging. It also features great media solutions to keep you entertained on the go, including diverse applications through Samsung Apps. The Samsung Wave family is the perfect mix of features and fun and a great way to be smarter about how you socialize.

The Samsung Wave525, EDGE version is currently available in Russia while Samsung Wave533 with QWERTY keypad will be launched in Russia starting from late October. These two products will be gradually rolled out to other global markets including CIS, Europe, Latin America, Asia, Middle East and Africa. In mid-November, Samsung Wave575 with support of 3G HSDPA network will come to Sweden and gradually to other markets including Europe, Southeast Asia and China.
Source: Techtree