Puzzles have the unique ability to both challenge and soothe you. So, we've put together a list of the top websites where you can play online puzzles for free. Today's consumers still enjoy the centuries-old past time of solving puzzles.
Studies have shown nearly a quarter of puzzle sales were generated online in 2021, compared to just over 77 percent of sales being done in physical stores. Global online puzzle sales are anticipated to increase significantly by 2025, reaching an expected sales share of over 30%.
On a dull day, these amazing puzzles are the best way to pass the time. But these aren't your grandmother's crosswords! You will enjoy working on these puzzles because they have such lovely designs.
JIGSAW PUZZLE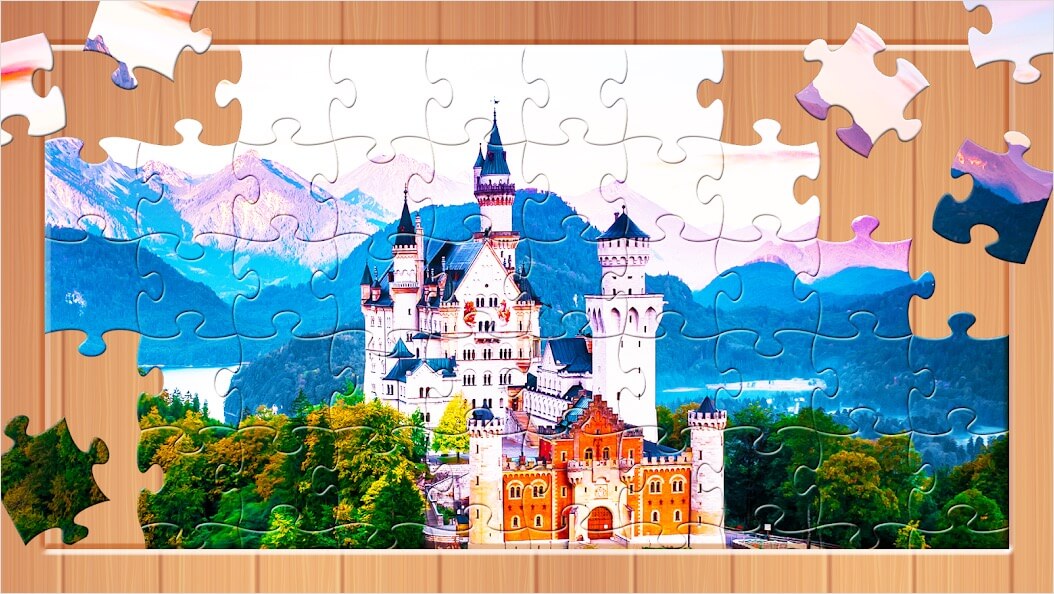 John Spilsbury, a map engraver, invented the first Jigsaw Puzzle in 1762. He sliced around the nations on one of his master maps after mounting it on wood. The completed picture is created when the puzzle parts are put together. Putting puzzle pieces together requires concentration, which improves short-term memory and problem-solving abilities.
Using the puzzle as a mental workout may boost creativity and productivity and inspire imaginative thinking. It may be something you do by yourself or with another person.
TWO DOTS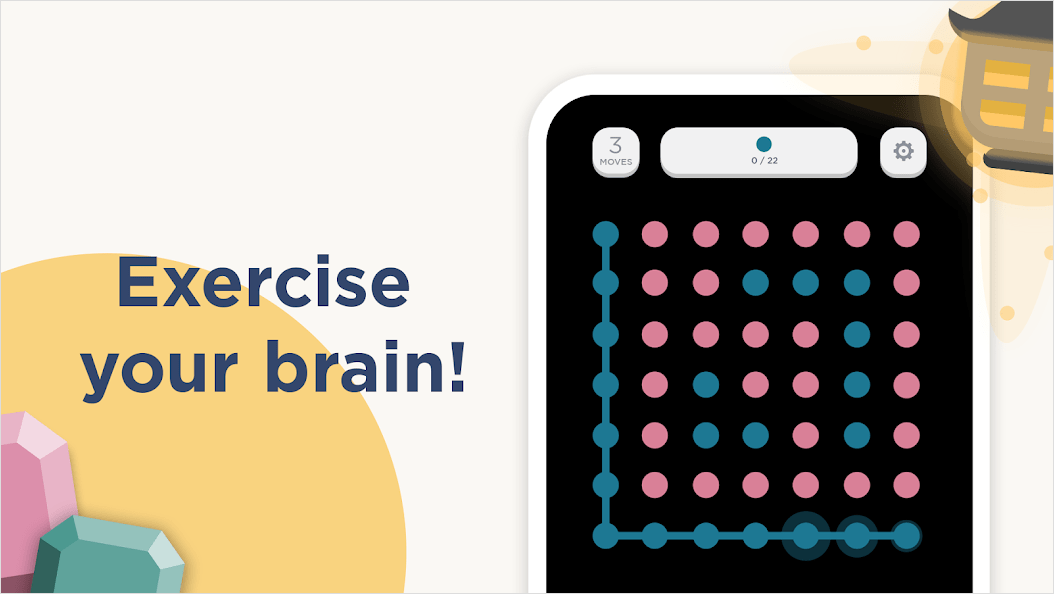 The American independent company PlayDots, Inc. created and released the puzzle video game Two Dots for iOS and Android. The no-cost puzzle game Two Dots is beloved by millions of players. Explore beautiful realms, get lovely trinkets, and learn interesting new mechanics along the way. You'll be able to solve complex problems if you do more than just connect the dots.
Only level one is accessible at the game's beginning; all other levels may only be accessed once the first one has been completed. Gameplay components, obstacles, and objectives vary between worlds. It is necessary to complete a target number of each in the game's early levels, for example, to sink a certain number of anchors.
I'M A PUZZLE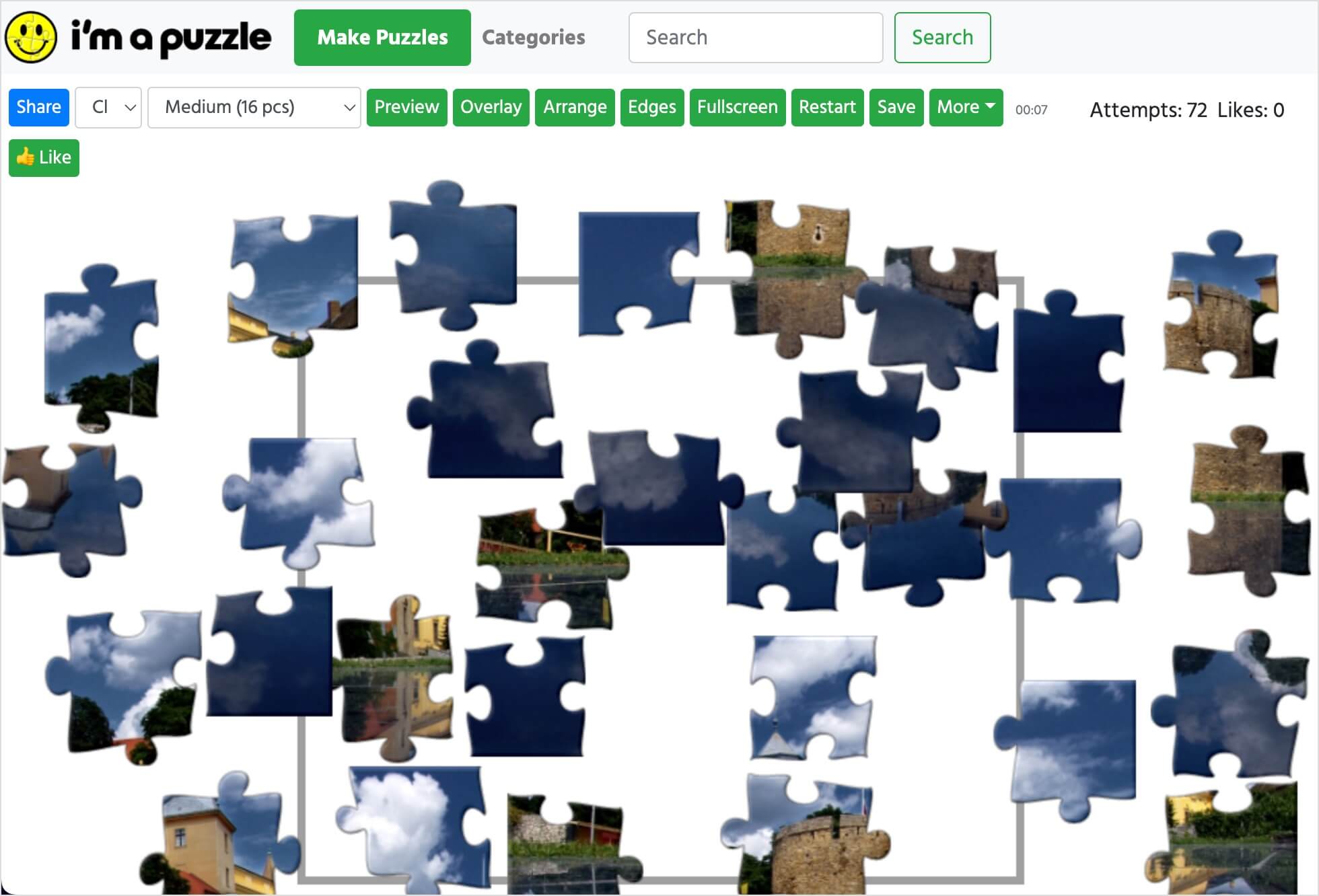 I'm a Puzzle offers a number of free online jigsaw puzzles. A wide range of picture games and puzzles, including ones featuring animals, bridges, landscapes, and more, may be found right here. You can experiment with any image you like using a puzzle maker.
On the website I'm a Puzzle, puzzle games can be played without any problem. Jigsaw puzzles serve to keep your mind sharp while promoting patience. Additionally, it is a light-hearted and enjoyable method to unwind after a challenging day without straining your body or mind.
Visit this website right away if you want to enjoy the best puzzle game.
BONZA WORD PUZZLE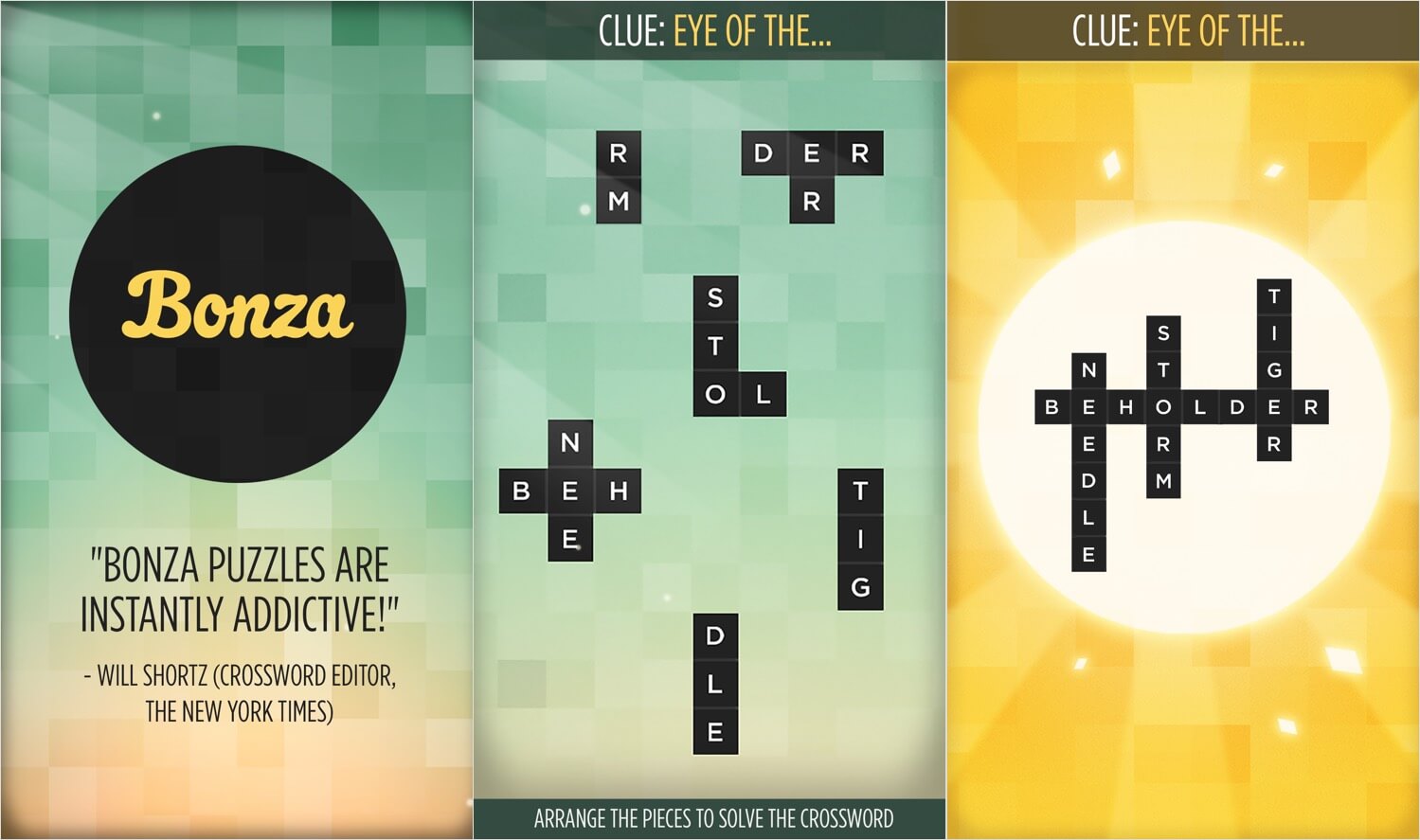 Bonza is a brand-new crossword style that has quickly gained popularity. It combines trivia, word searches, and jigsaw puzzles to produce something wholly original. You'll enjoy playing Bonza Word Puzzle if you enjoy a good word challenge and fiddling with boxes. Bonza puzzles are instantly addictive!"
Apple selected MiniMega's Bonza, a single-player crossword puzzle app, to be included in the Best of 2014 list for the App Store. In Bonza, players are challenged with putting together pieces of a crossword puzzle that have been broken up.
JUMBLINE 2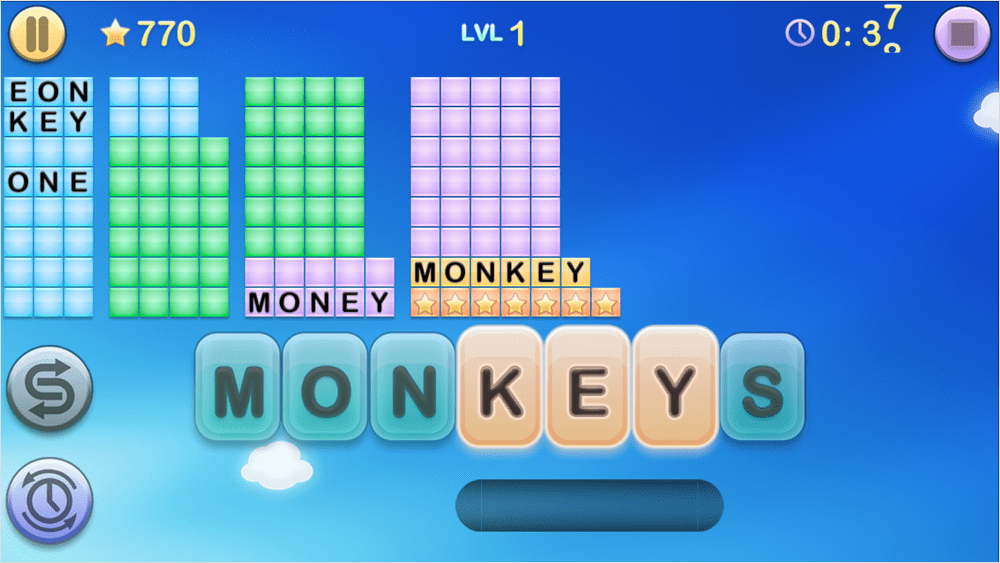 The most compelling word game available in the app stores is called Jumbline 2. The goal of the game is to create words out of letter-jumbled lines. To get points, rearrange the jumbled letters into words and highlight them with your finger. Cloud Pop and Star Tower are two more games that are part of Jumbline 2. Your goal in Star Skyscraper is to construct the highest tower you can out of an endlessly jumbled line of letters before it descends into the ground.
Simply form words out of the jumbled letters by underlining them with your finger to gain points. Find the largest word and highlight it to go on to the next level. Play in a leisurely, untimed mode or test your speed in rounds that are timed.
ART PUZZLE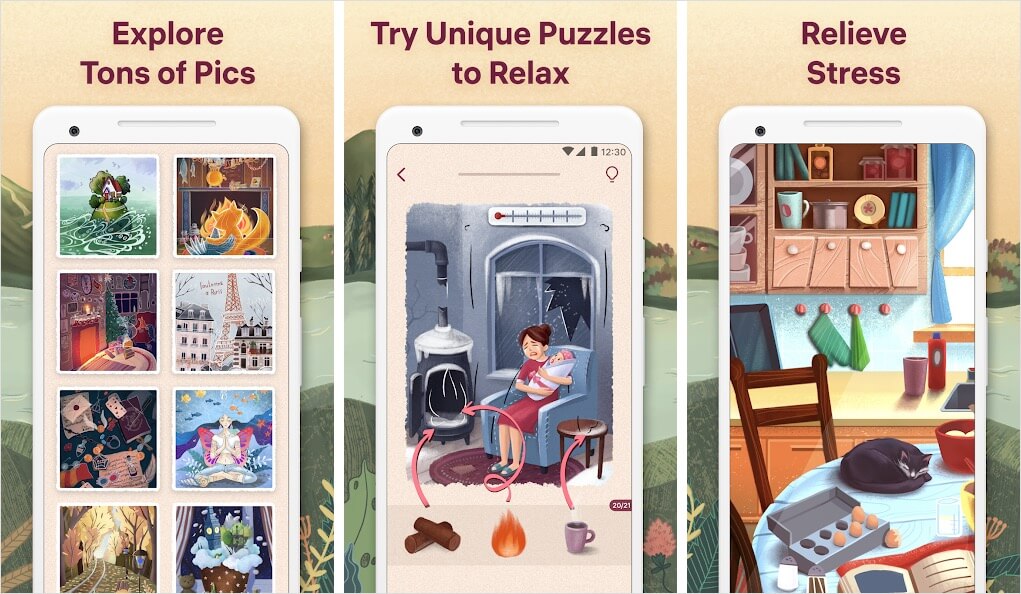 Easybrain created the puzzle game Art Puzzle – a jigsaw art game. A new kind of relaxing game called Art Puzzle offers the best possible aesthetic experience. It is a unique setting where soothing coloring meets jigsaw puzzle activities.
Picture puzzles, scenic exploration, and dreamy visuals are all great ways to unwind. Free access to this creative reimagining of art games. Enjoy intriguing animated hidden pictures as you try to identify the object silhouettes. Play the relaxing game of Art Puzzle by placing all the jigsaw puzzle pieces in their proper place.
0h h1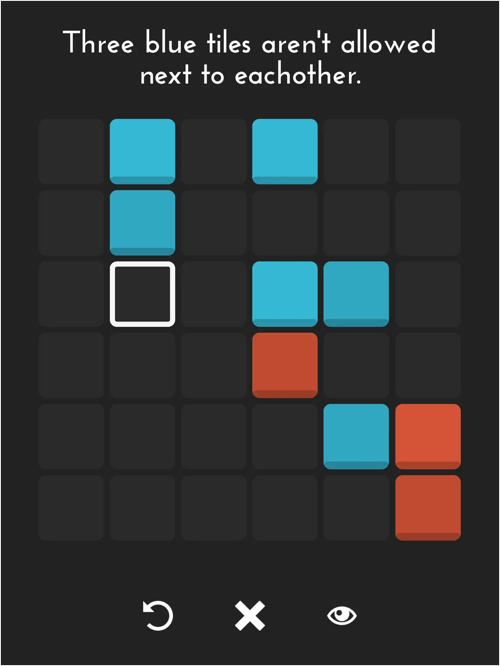 A small logic game called 0h n0 is a good addition to 0h h1. Martin Kool was the creator of it. A short logic game called 0h h1 has just three straightforward rules: It is not permitted to place three red tiles or three blue tiles in a row or column. There must be an equal number of blue as red tiles in each whole row or column.
0h h1 is a compelling and difficult interaction for reasoning and problem-solving. To play, pick from four different grid sizes. The objective is to have an even distribution of colors across all rows and columns and to never have more than two squares of the same color in a row. As you play, the rules are explained.
Summing up
This collection of free online games includes a variety of fantastic games. These are countless puzzle games with charming animals, lovely pictures, and more.
Try one of the two dots puzzle games for a less thrilling but no less enjoyable experience, and see if you can detect anything that doesn't appear to belong in the nearly identical pictures.
RELATED: