With the start of Apple's WWDC Conference 2009 yesterday, lots of new products, enhancements and software improvement were introduced by Apple. One of the Hot announcement was the New iPhone 3G with new features and price.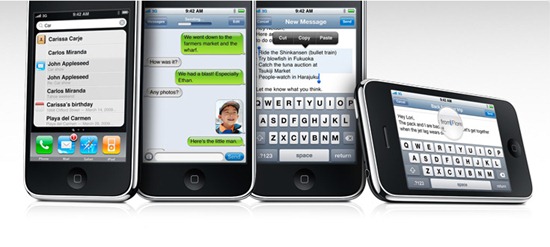 New 8GB iPhone 3G is the modified and improved version of its older model. The 8GB iPhone 3G has some great new features and comes with a new price — just $99. It comes powered with the new iPhone OS 3.0 which introduces cool functionality like Cut, Copy & Paste, Landscape Keyboard and much more..
The free iPhone OS 3.0 Software Update includes some great new features, as well as all the features from previous updates. iPhone OS 3.0 also lets you run the next generation of iPhone apps, like peer-to-peer games and more.
If you've never updated before, now is the perfect time to go for it. The 3.0 Software Update download will be Available on June 17.
Source:
I'll be discussing about the New iPhone 3G s in my next post. So, stay updated.