Opera mini is a hot topic since its official release for iPhone. Opera mini is dominating the Apple app store and was listed as number one iPhone app in the 22 featured Apple App Stores. The app has been downloaded more than one million times in its first day of availability.
Though Opera mini has gained huge attention and is surely faster (6 times faster) but that doesn't mean it has surpassed Apple's Safari browser in performance. Some users noted glitches while using opera mini and some sites are also not rendered properly by it. However, it should be noted that this is its initial release and will be improved in future.
We conducted a small Acid 3 browser test, to analyze a quick difference between Opera mini and Safari for iPhone/ iPod touch.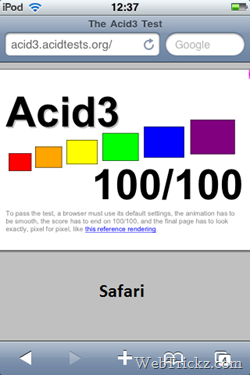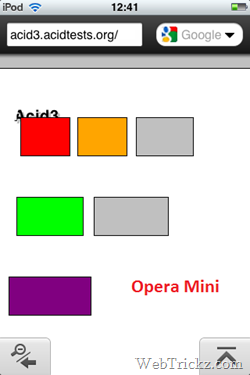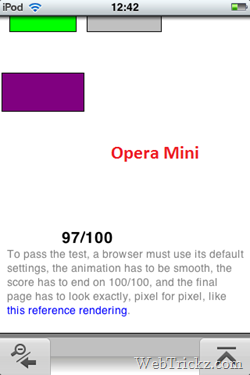 The above Acid 3 test clearly declares Safari as the winner. Also, see how acid 3 site looks on Opera mini. Lets see what Opera team can do to polish up its iPhone browser.