Google has come up with a new personalization feature like that of Bing, by introducing the ability to set and use background images or custom photos to your Google homepage.
One can add a favorite photo or image to the background of the Google homepage. You can choose a photo from your computer, your own Picasa Web Album or a public gallery hosted by Picasa which includes a selection of beautiful photos or from Editors picks.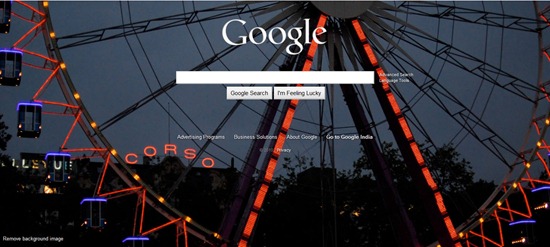 To Set a background on the Google homepage, just open Google.com and log in to your Google account. Click the link 'Change background image' shown in the bottom left corner of the Google.com webpage. Now upload a custom photo or choose an image from the amazing public gallery or editor picks. Click 'Select' to set it as Google homepage background.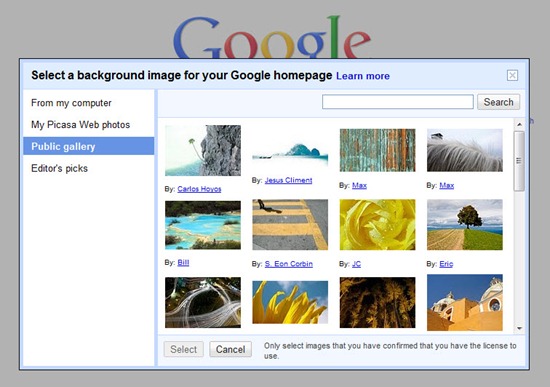 This new feature is currently available only on Google.com (English), but will soon be rolled out to other localized versions as well.