If you are fan of those cool desktop wallpapers with calendars embedded on them, then you might want to create calendar wallpapers on your own. This can be simply done using an online service which doesn't requires you to have any extra skills.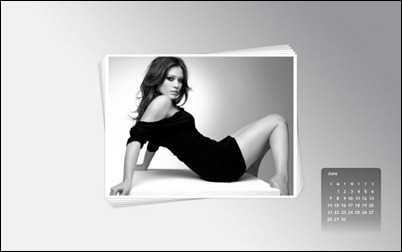 Big Huge Labs lets you Convert any photo into a perfectly-sized desktop wallpaper for your computer with a handy monthly calendar. You can also add special effects to desaturate, blur, or color your wallpaper. Modified images can be shared to Flickr, Photobucket and via Email.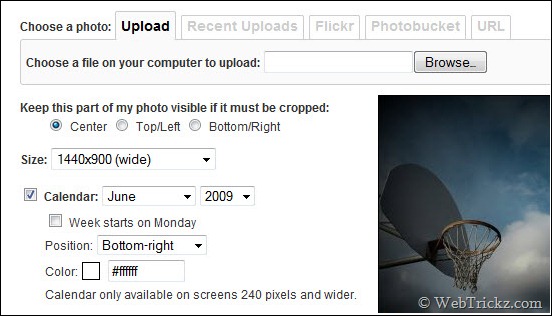 You can simply browse for wallpapers on your PC or enter the image URL to edit the image.
Various devices and resolutions are supported like: Standard and wide-screen monitors, iPhone, cell phones, and other portable devices.  via  [LifeHacker]
Below is another cool service to create hanging wallpapers for your workplace.
Create a calendar from your digital photographs