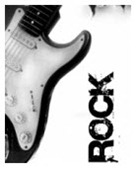 Most of bloggers might want to add music or songs to their blog post. Grooveshark widgets offers the best way to embed high quality music to any website or blog. A simple addition of HTML code can insert songs on WordPress, Blogger, TypePad and many more platforms.
Grooveshark is a most popular music website that allows visitors to listen music online and share music with friends. It has millions of songs contributed by Grooveshark users, you can  just find any song and share it with your friends and blog readers.

Using Grooveshark's widget builder, you can easily create a widget by adding a song from Grooveshark's massive song library. You can Simply search the song to add to your widget or even upload an MP3 from your computer. See the examples below:
Single song added using Grooveshark:
Custom playlist of many songs added using Grooveshark:
The best part is that it's all 100% Free and no Registration needed to use it. There are lots of color schemes available to customize your widgets to match your website/blog style.