Adobe Photoshop Express – Free App for iPad & iPhone

Photoshop Express is an official app for Apple iOS brought by Adobe, makers of the Photoshop family of products. The new version 1.3 initially supports iPad, comes with a new name and updated user interface.
Adobe Photoshop Express software lets you use simple gestures to quickly edit and share photos from your mobile device. Enjoy having your photo and video library right in your hand — without wasting your device's valuable storage space.

Photoshop Express is a companion to Photoshop.com, your online photo sharing, editing, and hosting resource. Create a free Photoshop.com account to upload and store 2GB of photos and videos online.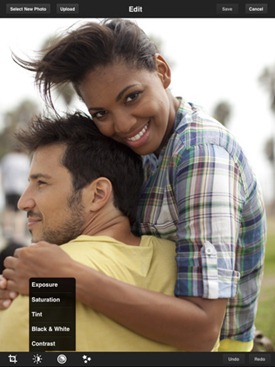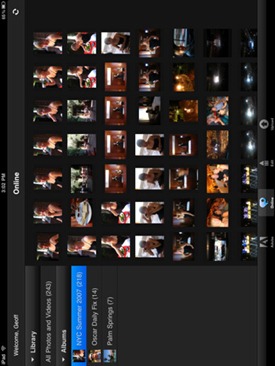 Top editing features:
Basics: Crop, Straighten, Rotate, and Flip
Color: Exposure, Saturation, Tint, Black and White, and Contrast
Filters: Sketch, Soft Focus, and Sharpen
Effects: Vibrant, Pop, Border, Vignette Blur, Warm Vintage, Rainbow, White Glow, and Soft Black and White
Borders: Rectangle, Rounded, Oval, Soft Edge, Vignette, Rough Edge, Halftone, and Film Emulsion
Download Adobe Photoshop Express  [Requires iPhone OS 3.0 or later]