Airtel Broadband introduces Impatience plans – Unlimited download @ 4 Mbps speed
Airtel Broadband has introduced a range of new and exciting 'Impatience plans' which aims to provide Unlimited download at fast speed of 4Mbps and at affordable prices.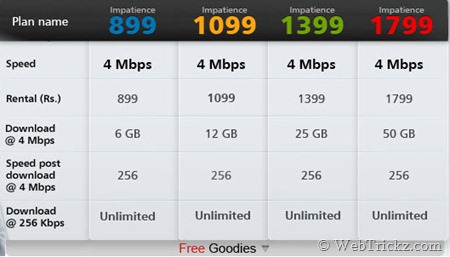 What's the catch? The catch is all impatience plans have a certain download limit, which when exceeded will reduce your download speed to 256Kbps. This is not a big concern as you can avail a high speed of 4mbps at very low prices. Also, all the 4 plans offers a range of free goodies.
Impatience plans may not be currently available in all regions. Please refer to this page: www.airtel.in/4mbps for more details.