Airtel launched their Digital TV HD services last year to offer a stunning picture quality with Dolby Digital Plus surround sound through some HD channels which aren't included in your normal package and one needs to subscribe to them explicitly at a decent charge in order to enjoy the HD experience on their High Definition TVs.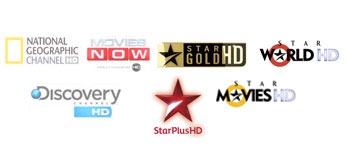 Till date only a couple of channels were available in High-definition on Airtel DTH HD which included NatGeo HD since starting and recently Movies Now HD & Discovery HD were added too. Finally, Airtel DTH HD users who just opted for a HD Set top box to experience HD stuff can rejoice as Airtel DTH has got new HD channels at a fair price.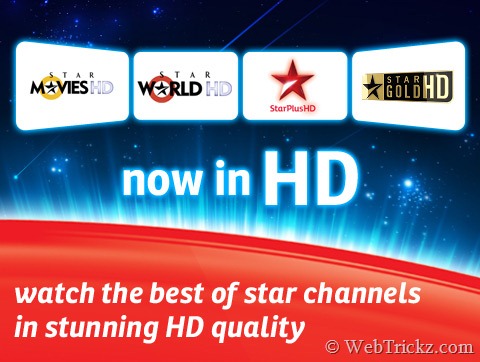 Airtel Digital TV has now added 4 new HD channels to bring the magic of Star Channels in stunning High Definition directly to your Home Television. The 4 new Star HD channels includes the most popular: Star Movies HD, Star World HD, Star Gold HD and Star Plus HD. These all are original HD channels that offers an amazing picture and sound quality in True HD and are NOT upscaled ones. You can now enjoy your favourite serials, Bollywood and Hollywood movies in Full HD!
Watch Star Movies HD, Star World HD, Star Gold HD, Star Plus HD, Movies Now HD, Discovery HD, National Geographic Channel HD – 7 HD channels @ Rs 65pm+tax.
Yes, get all 7 HD channels on Airtel Digital TV HD for just Rs. 65 per month + tax. Customers using Recorder can also record the programs in High Definition & watch them at leisure. To see more high definition packs, click here.
To subscribe, SMS ADD HD to 54325 from your registered mobile number.
Mobile number not registered? SMS ADD <top-up name> <10 digit Customer ID> to 54325 eg: ADD HD 3000012345
BSNL and MTNL users send SMS to 8800054325