Some days back, the "3G services" section was added to the Airtel website, thus giving a clear indication that Airtel is very close to introduce its 3G service in India. Bharti Airtel has now officially announced that it will launch 3G services before the end of 2010, to usher in broadband data revolution in the country.
Airtel will offer customers the widest 3G network in India. Airtel successfully bid for 3G spectrum in 13 telecom circles across India and is rolling out state-of-the-art networks in these geographies. These 13 telecom circles also constitute 68% of Airtel's revenue market share. This includes key metros such as Delhi, Mumbai, Bengaluru, Chennai and Hyderabad, which account for 21% of all data traffic in the country and are expected to have the strongest uptake of 3G services.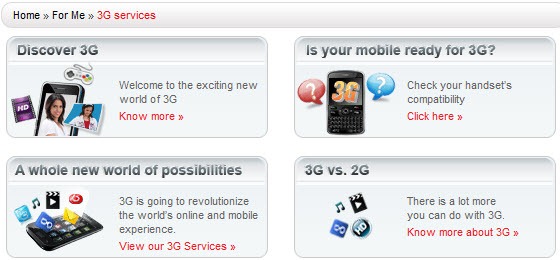 Bharti will be deploying high speed HSPA networks provided by Ericsson, Nokia Siemens Network and Huawei. The High Speed Packet Access network will be the best in world in terms of technology and will enable high peak user throughputs.
Let's see when Airtel launches 3G in India and at what prices. [via]