AMP WinOFF is an free utility designed to schedule the shut down of Windows computers, with several shut down modes and fully configurable. This will help you to save the electric power and automatically turn off your PC when it is idle, or at a desired time selected by you.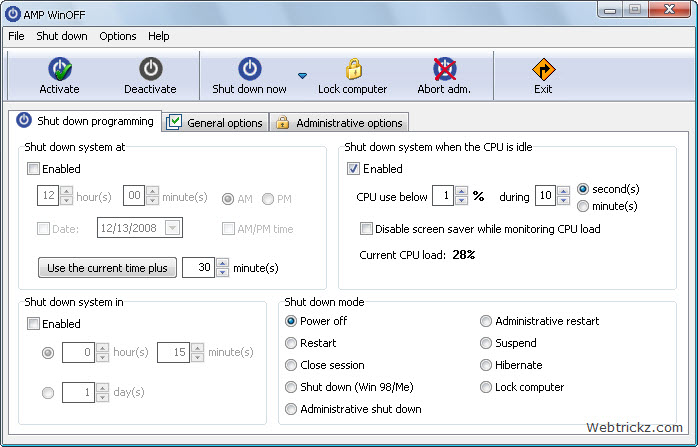 Key Features:
Scheduled shut downs, either at a set time (e.g. 12:00 PM) or after a period of time (e.g. 1 hour and 15 minutes).
Perform a shut down when the CPU becomes idle.
Several types of shut down (shut down, restart, close session, power off, administrative shut down/restart, suspend, hibernate and lock computer).
Immediate shut down and computer lock from the task bar icon menu.
Anti-close protection and password protected access to the configuration.
Option of capturing the desktop or hang up the modem before the shut down.