Android 4.0 Ice Cream Sandwich Launch Event on Oct 19th [Watch Live on YouTube]
The Google and Samsung event has now been officially confirmed to be held on Oct 19th at 9:30 AM in Hong Kong. The media event originally scheduled for Oct 11th was delayed following Steve Jobs death. Apparently, the press invite depicts that Google is going to launch the next major iteration of Android OS, i.e. Android 4.0 (Ice Cream Sandwich). It's highly speculated that much anticipated Google Android smartphones 'Google Nexus' or 'Nexus Prime' might also be officially unveiled at the event.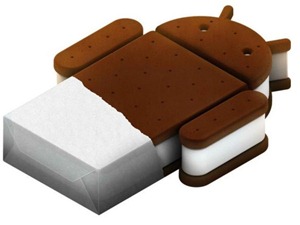 "The Samsung/Google media event has been rescheduled to take place on October 19 in Hong Kong, China at S221 Hong Kong Convention & Exhibition Centre."
Following this news, the statue of Ice Cream Sandwich (ICS) has also been erected in the Googleplex campus. Check out the below video uploaded by Android Developers.
Watch Android Event Live at YouTube on Oct 19th –
Google will Live stream the Google/Samsung Ice Cream Sandwich and Nexus Prime or Google Nexus press event on YouTube at 10AM, Hong Kong Time (HKT). That's 7PM Pacific/10PM Eastern on Oct 18th, timing for India is 7:30AM, Wednesday. Check your Local timings here.
Livestream Link – www.youtube.com/android
We're really excited to have the delicious ice cream sandwich, are you? 😉
Update – Google and Samsung Android 4.0 Ice Cream Sandwich and Galaxy Nexus event is now officially available to watch on YouTube.