Play Angry Birds Online on Chrome, Firefox 4 and IE 9
The addictive and widely popular game "Angry Birds" that has spread itself across all major mobile platforms like iOS, Android, Symbian and Windows 7 too, is now available to play on web through Google Chrome browser (also runs fine on Firefox 4 and IE9). The announcement about this has just been made at Google 1/O 2011 – Keynote Day 2.
Angry Birds for Chrome is currently in Beta and is available for playing online in 2 modes – SD version and HD version. The graphics of Angry Birds for web seems really amazing, fans can now access their favourite Angry Birds anywhere just using the Internet, without the need to have a touchscreen smartphone and install the game first. The game asks to store the data on your computer so that you can play it offline.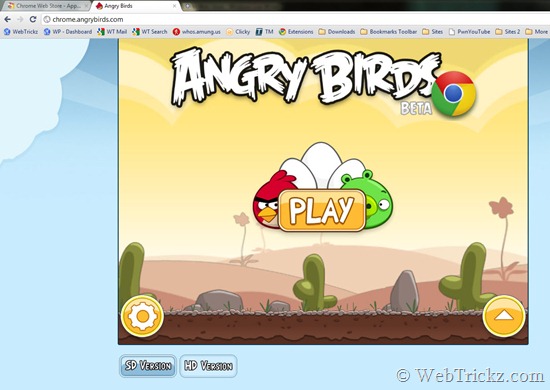 Play Angry Birds Game online on your browser – http://chrome.angrybirds.com/
Update – Get Angry Birds Web App for Chrome to Play the game online