APKinstall – Free online service to easily install APK files on Android devices using QR code
If you're an Android user, then you must be aware of APK programs (apps) which we sometimes need to manually install by transferring the .apk file from computer to phone. To overcome this, a smart XDA member htc-hd2 has developed an online tool which allows novice users to easily download and install APKs on their Android phone.
APKInstall is a free online service which works very simply and makes the task easier. It asks you to browse the .apk file and uploads it on its server, a QR code is instantly presented as the file gets uploaded. You can then scan the QR code using 'Barcode Scanner' app and download it on your Android device using Wi-Fi or 3G network.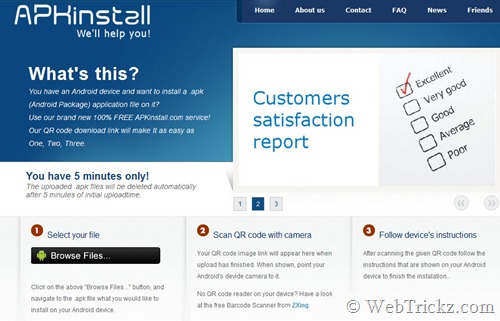 Give this amazing free service a try now! Link: www.apkinstall.com
via [XDA-Developers]