Finally, the wait is over as Apple has today launched the new line of iPod models in the Apple Special Event. The new iPods include the: iPod Shuffle, iPod Nano and iPod touch.
New iPod shuffle
The new iPod shuffle has got buttons, VoiceOver and playlists. It's small, wearable and has the clip, plus some great features. It offers easy to use buttons, playlists, with Genius mixes and VoiceOver. This 2GB music player is tiny and is said to deliver 15 hours of music. It's really cute, comes in 5 colors, and sells for just $49.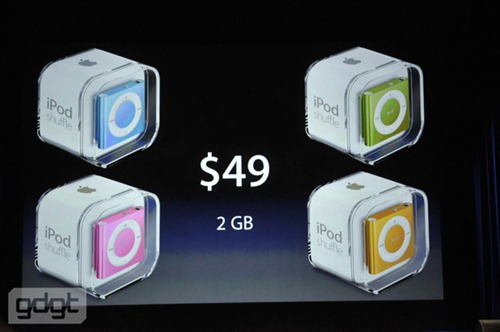 New iPod nano
The new iPod nano is really small and amazing, with easy to use and multi-touch user interface. It's 46% smaller and 42% lighter than its predecessor. Hard volume buttons, VoiceOver, FM radio, Nike+, pedometer, and 24 languages. 24 hours of audio playback.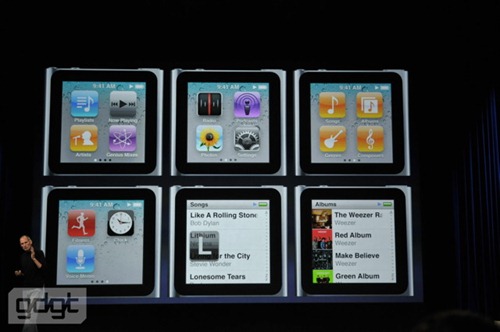 It also has a clip and the screen can be rotated if the nano is clipped on is in a non-standard direction. It is sleek and comes in 6 awesome colors. The new iPod nano comes in 2 models – 8GB sells for $149 and 16GB sells for $179.
We will cover about other Apple news and new iPod touch in upcoming post.