The wait is finally over – Apple, which is deemed to use India as a dumping ground for their outdated devices, seems considering India as a potential market for their magical and pricey products. Apple recently launched the iPad 2 in India and now they've brought the most popular smartphone "iPhone 4" to the Indian market, which was unveiled back in June 2010 at the WWDC 2010 event.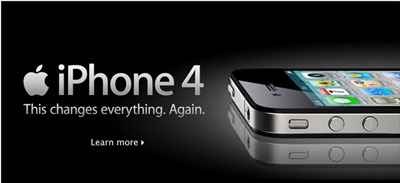 Apple iPhone 4 has arrived officially to India, the device is up on the Apple Store (India) website. Surprisingly, the price of iPhone 4 in India is quite lower than expected. The 16GB model costs Rs. 34,500 while the 32GB model costs Rs. 40,900 and both are being sold off in India through Airtel and Aircel. Comes both in White and Black colour and it is assumed that Factory Unlocked iPhone 4 will also sell in India. Those who get the carrier contract ones may also get unlocked devices, no sure though.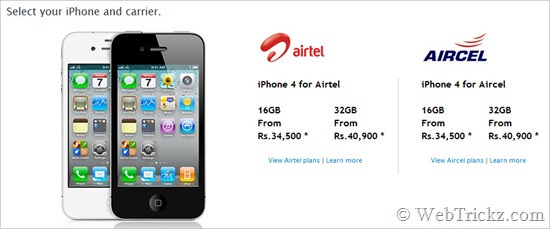 There are some additional benefits if you get iPhone 4 from the official Indian carriers – Aircel is offering 50% Money Back and 100% Money-Back plans for Postpaid users whereas Airtel has come up with an irresistible offer that saves you up to Rs 24,000. Register at the carrier site for more details on this. Apple iPhone 4 is available at Aircel stores, Apple stores, Shopper's Stop, Reliance Digital, Croma and other outlets.
It's really good to see that Apple is now giving high priority to India. What say? 🙂