Move aside all the hype, the buzz, the leaks as the iPhone 7 and its series are officially out. All those speculations around a different nomenclature are put to rest, it is iPhone 7 and iPhone 7 Plus! And much of the leaks did prove to be right in terms of the overall design but there is much more than what just meets the eye. Apple is known to revolutionize things with its gadgets and the iPhone 7 and Plus follow that legacy. So what new things does the next-generation iPhone bring to the planet smartphone? Let's find out as we bring you the refreshing updates the iPhone 7 brings when compared to its predecessors.
Design and Looks: Same old feel but new approaches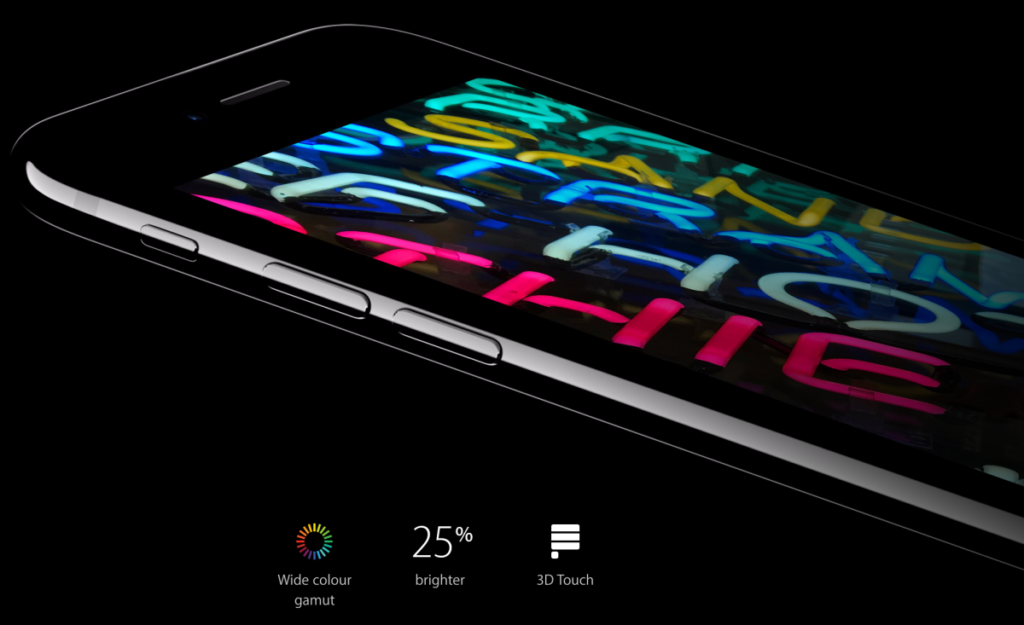 While the overall design is very identical and iPhone 6-ish, there are a couple of changes:
Those antenna bands from the earlier version are now less prominent as they move to the edges rather than on the rear side. They're still visible if you actually look out for them but this makes way for a cleaner look across the back
There is no 3.5mm audio jack and the lightning port will be re-purposed for audio needs. More on this in a bit!
iPhone 7 and 7 Plus now come in two new flavours

Black: a very glassy, slipper glossy glass back
Jet Black: a dope looking matte-finished stealth black

The screen remains the same at 1080p but Apple claims the already awesome screen even under sunlight can now get much brighter (25% to be precise) which is an additional boost.


New Powers: Take a dip!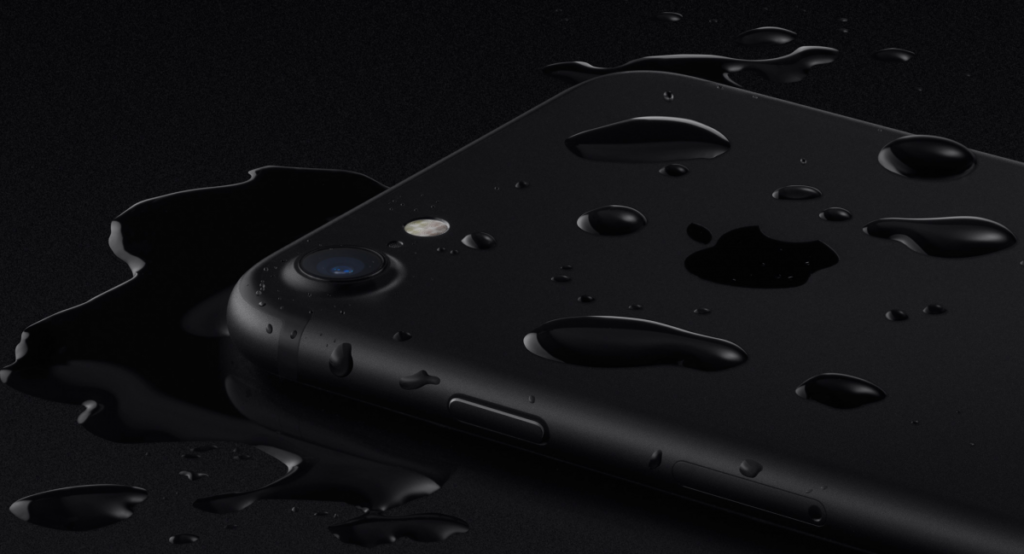 As the leaks indicated, the iPhone 7 and Plus come with IP67 certification i.e water and dust resistance. So you can now officially bring the iPhone under the rain or take them to shower with you and not have to worry. However, it should be noted that liquid damage is not covered under warranty.
The Camera: Take two and zoom it up!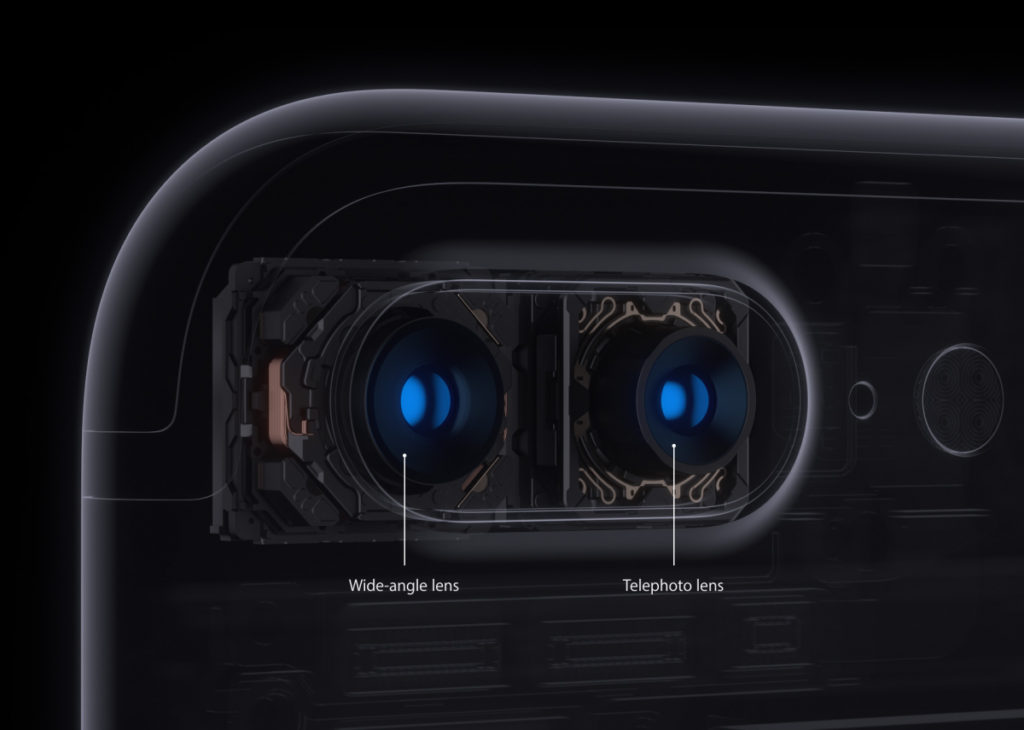 Both siblings now have a more powerful 12MP 28mm camera module that comes with an f/1.8 aperture that will allow for more light to enter and thus delivering better low-light shots. Now both the phones have OIS support against only the costlier variant coming with OIS last year. Both the phones now have RAW pictures ability for all those crazy about post-processing for some stunning images. There is a Quad Dual LED flash support which is again another interesting addition.
Where it gets dramatic and better is on the 7 Plus with an additional 56mm camera module coming in. This is a special telephoto lens that has some cool zooming ability that promises negligible quality loss even at its maximum 10x zoom. Now, this is a killer feature slash move from Apple as most of the dual-lens implementation out there is aimed at either widening the scope of the frame or bringing in more shallow depth of field, or going monochrome on the secondary one. Added to this is the all-new set of abilities on the camera app that allow for more immersive usage that promises some stunning portraits that we've come to see from the outputs of DSLR.
Both the phones have a 7MP front camera which is a bump from a 5MP camera setup from the iPhone 6 series.
More powerful processors: Fusion be the name of the game!
The iPhone 7 and Plus come with the all-new A10 Fusion processor with two powerful cores (total of 4) that makes it possible for:
Better power efficiency in asking for as little as 1/5th that of the A9 
40% faster performance boost 
The accompanying GPU has 50% faster processing ability than the on the A9 and consumes just 2/3rd the power 
All of the above results in at least 2 hours of increased battery life on the phones 
Software: Can iOS 10 score a 10?
Apple dubbed the iOS 10 as the world's most innovative, performant, and powerful operating system. And this is what will run the iPhone 7 and Plus. We will wait to see how the claims stick out tall but the hopes are certainly high with the kind of performance we've seen from the iOS 9 series on the iPhone 6 family
Audio: Entering a brave new world, embrace changes in Stereo style!
As we informed earlier, there is no 3.5mm jack and the earphones now have to be plugged into the lighting port. Yes, we did see this coming but it's a whole new thing when the reality strikes. We've already started experiencing this on Android phones such as LeEco and Moto Z series and truth be told, it's been more of an inconvenience and we will go thru this phase until it becomes more of a norm rather than an exceptional feature on phones.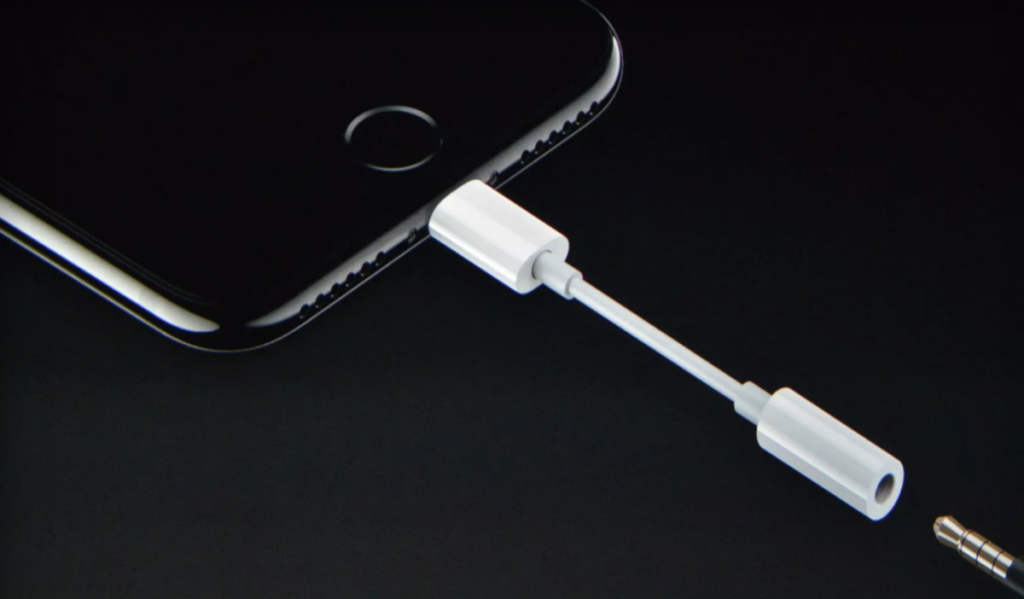 What Apple has also done here is introduce a pair of wireless earphones and they call it AirPods. They look exactly like the normal earphones from Apple, just that there are no wires. It has a capacitive touch that takes in commands to the Siri for you to run the phone. But they don't come easy or cheap and cost a healthy 149USD. So lose all those dollars to lose the wires.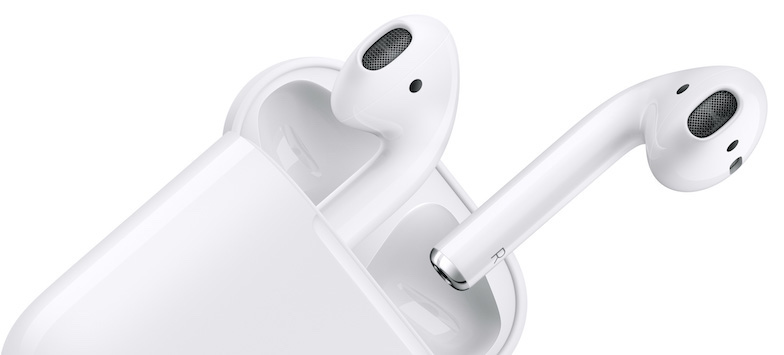 Audio now goes stereo and it's a rather unconventional implementation. There is the usual speaker at the bottom and now there is an additional one on the earpiece at the top. Apple claims this allows for some stunning experience that remains to be seen.
Home button: Just a touch will do!
The home button on the new iPhone is no more clicky. It is now a Force Touch-sensitive button that uses a new generation Taptic engine and offers unique Taptic feedback for quick actions, messages, notifications, and ringtones. iPhone users will go thru a learning curve on this one for sure! It is hard to imagine an iPhone home button that won't click anymore – no pun intended here! The 3D Touch on the screen is very well retained to everyone's delight.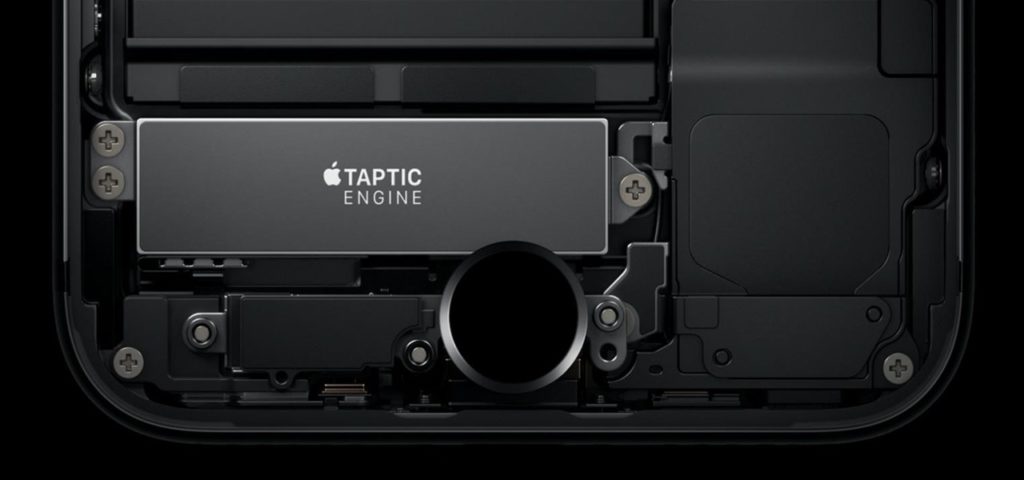 Storage capacity: A whole new norm for Apple and it shoots high, does a skip
The time has finally come and Apple has ditched the much frowned upon 16GB storage capacity. What is now a norm is that iPhones will start at 32GB, skip the 64GB to move on to 128GB and 256GB. This will also mean you'd have to witness new pricing modules and no surprises there that the cost also will be whooping. On a lighter note, some may have to think of selling something additional to their kidney to be able to buy that monstrous variant 🙂
Pricing and availability: Aces high and they arrive fast everywhere across!
Though the Indian pricing is not officially announced, it's reported that iPhone 7 prices will start at Rs. 60,000 for the base variant and it'll be available starting 7th October in India. Meanwhile, US pricing is as follows:
iPhone 7
32GB – $649
128GB – $749
256GB – $849
iPhone 7 Plus
32GB – $769
128GB – $869
256GB – $969
So what do we feel about all this? we certainly are excited! We cannot wait to get our hands on the iPhone 7 to bring you more interesting updates. As usual, Apple hasn't revealed the RAM and battery capacity and we will try to find that out as well.