After the release of Safari 4 Beta in February, Apple has today released Safari 4 final version which they announced yesterday at WWDC 2009 Conference.
Safari is the world's fastest and most innovative web browser. Safari 4 features the Nitro engine which runs JavaScript up to 4.5 times faster than Safari 3.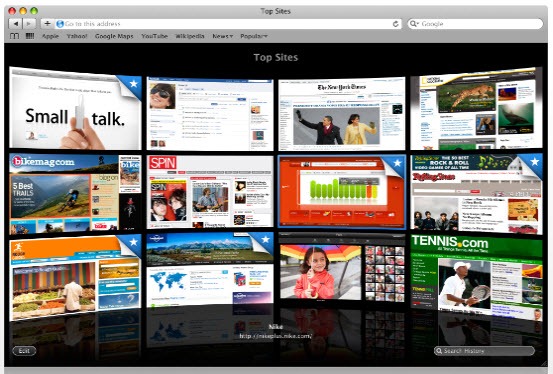 Safari 4 makes browsing more intuitive and enjoyable with innovative features, such as Top Sites, Full History Search and Cover Flow, and support for modern web standards like HTML 5 and advanced CSS Effects.
Safari quickly loads HTML web pages more than three times faster than IE 8 and three times faster than Firefox 3. Safari 4 is available for both Mac OS X and Windows.