Previously, I wrote a post on Remove Antivirus Software easily using Removal Tools. These tools allow you to easily uninstall your security applications like Antivirus. They are required to completely remove an antivirus software or when uninstall process fails.
But it becomes quite difficult searching for different removal tools over the Internet. Here is a small utility which solves out this problem by removing any type of antivirus software.
AppRemover is a free application, that enables the easy uninstallation of security applications such as antivirus and antispyware. Once downloaded, simply double-click the AppRemover icon. It will uninstall any detected antivirus and antispyware applications as well as left over files of incomplete uninstallations from your computer.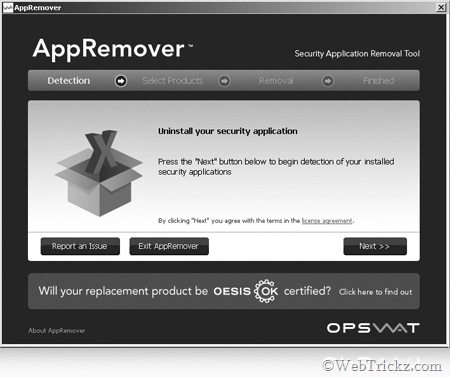 See the list of Supported Applications by AppRemover.
Download AppRemover via  [ jkwebtalks ]