AppRemover – Uninstall multiple apps at once on Android
AppRemover is a free and easy to use app for Android devices, which lets you simply uninstall and remove the desired applications. It shows the list of all installed apps and the amount of space occupied by them. You can chose to remove an individual app or bulk uninstall apps instantly, in a few clicks.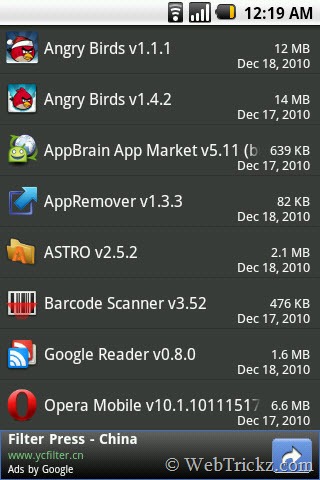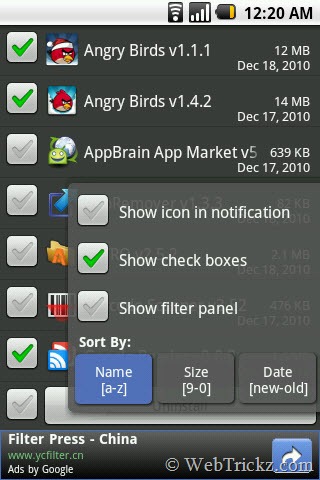 To remove app icon from status bar or enable check boxes, just press the menu key while AppRemover is running and select the needed options.
Search for 'AppRemover' in Android Market to download it or use the given QR Code: