If you've updated your iPhone/iPod touch/iPad to the newly released iOS 4.2/4.2.1 firmware and jailbreaked it using working jailbreaking tools like redsn0w 0.9.6b4, then it's time now to install "AppSync" which works with iOS 4.2/4.2.1 firmware. AppSync patches the MobileInstallation file of iOS4 and allows users to manually install .ipa files like cracked games and apps on their idevice.
Note: Before installing Appsync, make sure you have jailbroken your iPhone, iPod touch or iPad running iOS 4.2/4.2.1 software update.
Follow the steps below to install AppSync on iOS 4.2 –
1. Goto: Cydia > Manage > Sources > Edit > Add
2. Enter the URL and click Add Source.
3. Wait for the Hackulous repository to get added.
4. When installation gets completed, tap Search tab in cydia and search for "appsync". Install the app named "AppSync for OS 4.2".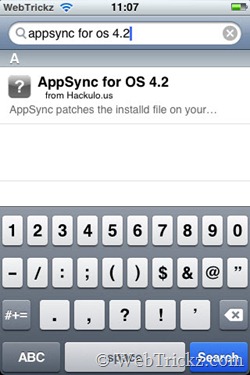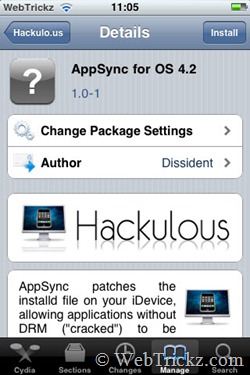 5. Wait for the process to complete and it will ask to Reboot after installation is over.
After rebooting, you'll be able to install .ipa files directly to your device. To install .ipa files, just connect your device to computer and run iTunes. Now double-click the desired ipa file to add it to iTunes, Sync to install it on iPhone, iPod touch or iPad.
Disclaimer: This guide is for informational and educational purposes only.