In the world of flagships we have some that are all about flamboyance plus high flying prices and flagship killers which are all about bringing some wicked awesome specs at rock bottom prices while making certain compromises like the build quality, post-service sales to name a few. But there are some which somewhere in between and more close to the latter – they have been around making many different devices around a while, make phones with the decent build quality, get the pricing so sweet and provide a very good post-sales service. Yes, you might have guessed it right – we are talking about companies like ASUS, Motorola, Lenovo, and the likes.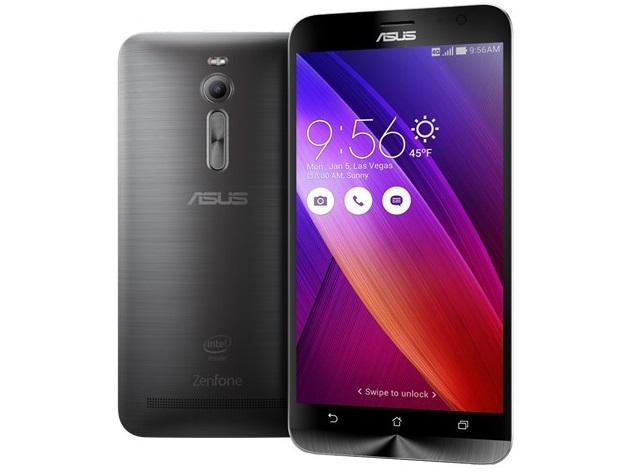 ASUS has tasted a lot of success in 2014 with their Zenfone series that came in many different sizes, specifications, and sweet pricing as well, all sold mostly in the online-only model and we are told that 1o million phones Zenfones were sold worldwide. ASUS Zenfone 5 for instance probably had the best camera in its category of price range and even as a year has passed by the Zenfone family is doing well constantly getting sold out. Asus ain't stopping at that and are going to leverage on the good reputation they've built with the Zenfone family. We saw them shock the world at the CES 2014 with the announcement of Zenfone 2 with beasty specs and competitive pricing of around 395$. Of course, it came in three variants and one of them being what ASUS claims to be the world's FIRST smartphone with 4GB RAM. Its been a wait for India and it was recently unveiled but today formally launched two variants with pricing too revealed. Let's have a look at the specs, the price, and our initial thoughts:
ZE551ML
ZE550ML
 Display
5.5 inch display full HD 1920×1080 – 403ppiGorilla glass 3 protection
5.5-inch display full HD 1280×720 – 268ppiGorilla glass 3 protection
 Processor
Intel Z3580 SOC 2.3GHz quad core CPUPowerVR G6430 GPU
Intel Z3560 SOC 1.8 GHz quad core CPU PowerVR G6430 GPU
 Camera
13MP rear camera with dual-tone Led flash, 5MP front camera
Geo-tagging, touch focus, face detection, panorama, HDR, 1080p@30fps
 RAM
4GB
2GB
 Storage
16/32/64 GB expandable up to 64 GB via micro SD card + ASUS Web storage of 5GB
 Formfactor
10.9 mm thickness and  170 g in weight
OS
Zen UI with Android 5.0
Connectivity
Dual SIM, 4G LTE, Wi-Fi 802.11 a/b/g/n/ac, Wi-Fi Direct, hotspot , Bluetooth 4.0, A-GPS, GLONASS
Battery
3000 mAh
Colors
Osmium Black (both models), Sheer Gold, Glacier Gray, Glamor Red(both models), Ceramic White(both models)
 Price
14,999 INR – 16GB
19,999 INR – 32GB
22,999 INR – 64GB
 12,999 INR – 16GB
Initial thoughts:
While the specs are great and the pricing too is very competitive, so much so that people will now start thinking of a Zenfone 2 while they consider other phones in the price range like the elusive OnePlus One, Xiaomi Mi 4, HTC 820, and so on. This is really another move in the right direction for ASUS in India, especially where it has been so successful. The design is quite good and so is the build quality. We experienced the Zen UI in the earlier versions of Zenfone and we must admit that it is a good OS when you consider the range of useful features it provides like the options in the camera app, the customization options, the lite mode to name a few. The UI however needs to be spruced up to a level where other players like Xiaomi are providing but well one does not get to have the best of all worlds!
Key highlights:
Motion gestures – Double tap to wake and sleep 
Glove mode for the touch screen 
OTG Support
Pixelmaster technology to boost picture quality in low light conditions 
BoostMaster technology for quick charging 
Themes customization 
Wide-angle support for the front camera
Easy Mode, Kids Mode, Gestures on the Zen UI
Fast charge – charge for 10 mins and get up to 1 hour of usage 
Different internal memory options with very good pricing 
There are few gripes however in the first looks – the volume rockers are moved to the back (yes just like in the LG G2 and G3) and we wonder why ASUS would do this! The majority of the users are not huge fans of this but that is what ASUS is trying to do here. The capacitive buttons on the hardware do not light up (no LED) and this is a real bummer. We can understand if it's an entry-level phone like the Redmi 2 or the Lenovo A6000 but come on ASUS! this is your flagship series and the LEDs should've been provided.
With the tiny quirks on the Zenfone 2 including the prices of the many different models which can get so confusing, the price at which it is being offered is a good deal given the fact that ASUS has very good post-sale service. We will wait to get our hands on the Zenfone 2, test it out thoroughly and be back with a detailed review and tell you if it's worth getting this one! Until then, Zen-Out!