BattleForge Full version is now being offered as a Free download to everyone. This game is published by Electronic Arts and was released on Windows in March 2009.
The BattleForge Play4Free Client, offers you complete access to all areas and functionality of the game, including all content updates (new PvP maps, Renegade Campaign) made available since release.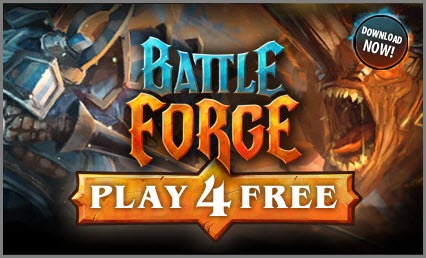 BattleForge Play4Free includes two decks consisting of 32 cards, along with all functionality. You can play any scenario in the game, including the Renegade Campaign.
Download BattleForge Play4Free Client     via  [TechPP]
Update:  I advice you to do not try out this game and waste your time. I installed it on my system and it was like a mess. Firstly, I downloaded its 85 MB setup. After running it required a EA Games user id [Free] and downloaded files around 25 MB online.

This much I did easily, but afterwards it was too bad. After agreeing the terms & conditions, it again started downloading patch files which were 2.7GB in size. That's too big, I'm not a serious gamer. In my opinion this game is totally a waste of time.