Bean is a small, easy-to-use word processor for MAC, designed to make writing convenient, efficient and comfortable. It is a simple alternative to MS Word, OpenOffice, etc.
Bean is available for free. If you use Text Edit but have to jump through hoops just to get a word count, try Bean. Bean can open major file formats like: .doc, .docx, .xml, and .rtf.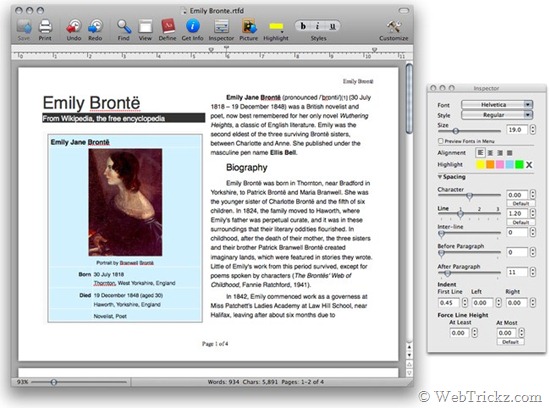 Bean Features include:
live word count
zoom-slider to easily change the view scale
date-stamped backups
auto saving
a page layout mode
selection of text by text style, paragraph style, color, etc.
Requirements -  Mac OS X 10.4+ Tiger or OS X 10.5+ Leopard
Download Bean