It becomes so difficult for readers and visitors to go through the best posts on any blog. So, I've managed to collect all the popular articles and posts on this blog and posted them at one place. Now you can see a "Best Articles" section in menu bar.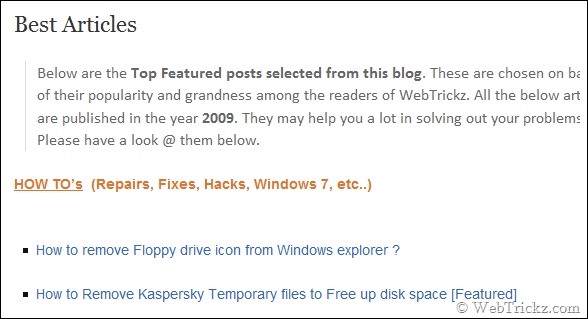 These posts are immensely useful as they contains topics like: How To's, Tips & Tricks, Fixes, Freebies, Most Used Software's & Apps and lots of Online services and Tools.
Do Have a look at the Top Selected Posts from this blog. This list will be updated regularly with new posts having nice, useful and cool stuff.
You can also use the Google Custom Search in sidebar and below post to search something.