Bing Earth Day Photo Contest Windows 7 theme

Back in April, Microsoft Bing conducted an Earth Day Photo Contest in which Top 12 photos were selected as winning images.
Microsoft has now compiled all the 12 winners entries or photos as a cool theme for Windows 7. The theme is packed with 12 beautiful high-resolution wallpapers, each with a resolution of 1920 x 1200.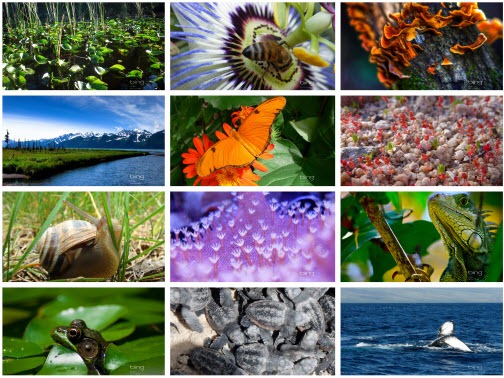 You can see all the 12 wallpapers included in Bing Photo Contest Theme here.
Download Bing Photo Contest Theme  (11 MB)