BlueStacks is a popular Android emulator with over 90 million Windows users that offers the ability to run Android apps and games without the need of an Android device. Until now, Bluestacks was available only for Windows OS and now it's time for Mac OS users to rejoice as Bluestacks is finally released for Mac after an extended beta testing phase. BlueStacks App Player for Mac OS is compatible with either Mac OS X Mavericks or Yosemite, requires at least 4GB of RAM and 2GB of storage space.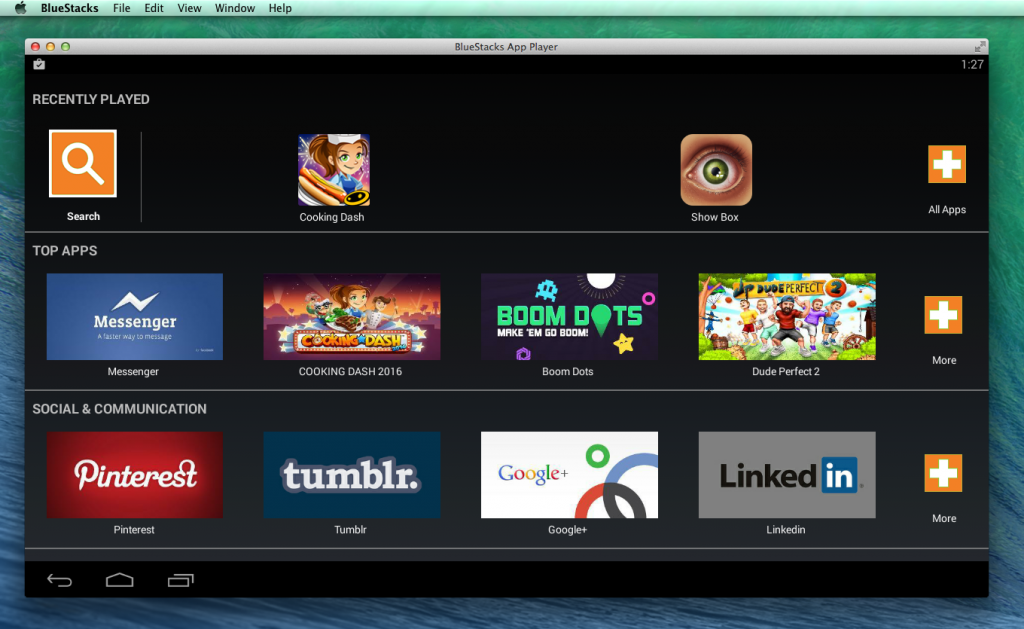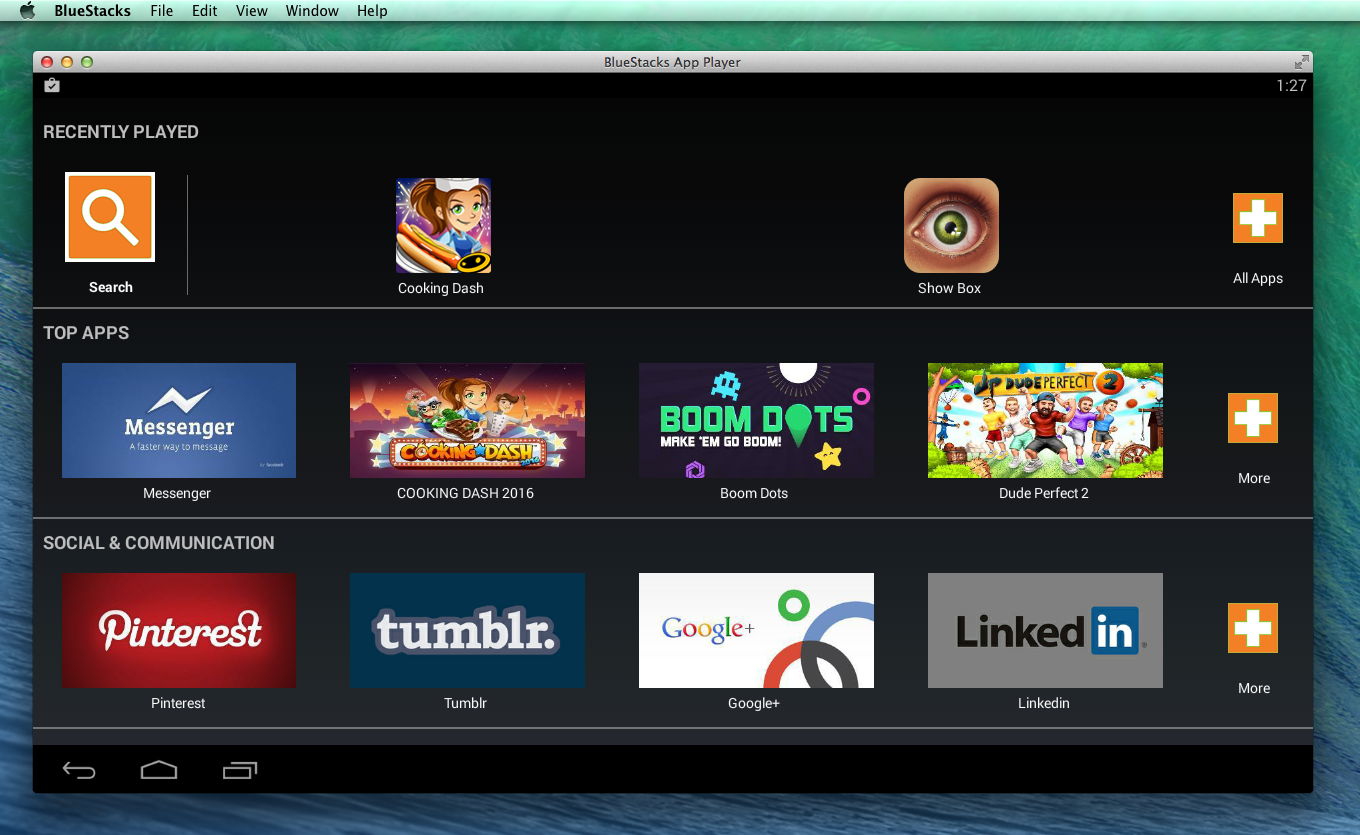 With BlueStacks, Mac users can experience the Android platform right on their MacBook or iMac without any hassle. To use it, one simply needs to install the Android emulator application and log into their Google account. You can then start away by installing your favorite apps and games just like you'd do from Play store. The Mac version has been optimized to take advantage of everything ranging from pinch to zoom trackpad gesture to Mac's retina display.
The player offers mouse and keyboard controls, along with 3 on-screen navigation keys for a seamless experience. It also allows users to upload files from desktop to mobile environment and syncs between them such that you can share photos on Instagram directly form your Mac. This powerful emulator comes with microphone and camera integration, and offers native graphics support to run graphic intensive games as well. Available as a free download at bluestacks.com.