ICC has set some really special plans for the ongoing Cricket World Cup 2011. We've previously discussed about: ESPNcricinfo official app for iOS and Android devices, a dedicated PC game 'Cricket Power' for CWC 2011, broadcast of CWC in HD, De Ghumake theme song, and many other technical advancements in field of Cricket.
A specialised add-on "BrowserNation" for Cricket World Cup is now released for Firefox browser, which most die hard Cricket fans will find really cool and appealing. This Firefox extension blends your browser into an amazing colourful theme featuring the flavour of ICC CWC 2011. It provides access to the World Cup News, Schedule, Videos, Photos, etc. It adds buttons to access most popular social networks, Facebook and Twitter.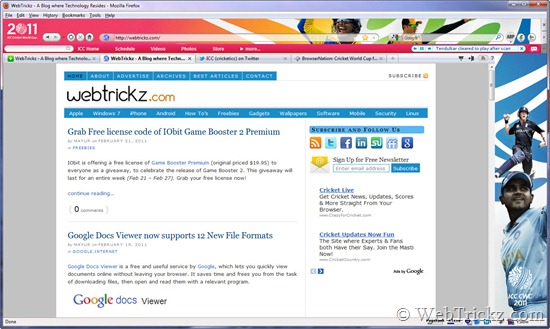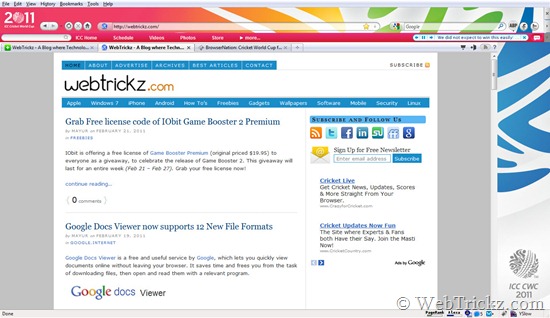 There are two different backgrounds and you can easily switch between them. The panel in right hand side can be closed if you feel uncomfortable while surfing the web.
Try this add-on now! Get BrowserNation for Firefox