It is almost confirmed that Apple iPad is set to launch officially in India on Jan 28. There are strong speculations that Apple will announce the much anticipated new iPad 2 sometime in March. If you own an iPad (3G model) or are considering to buy one when it becomes available in India, then you might want to have a look on the recently announced 3G Data Plans for iPad by BSNL.
BSNL 3G Plans for Apple iPad are available both for Postpaid and Prepaid users and they may offer a micro SIM, supported by iPad. The 3G data plans from BSNL looks pretty good and reasonable, considering limited availability of 3G and pricey 3G tariffs from other private telecom operators in India.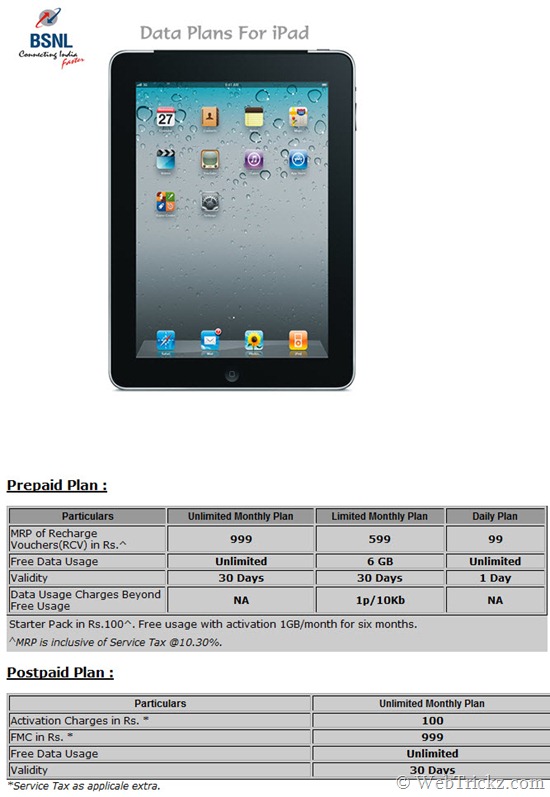 As seen in above chart, power users can avail Unlimited 3G plan for Rs. 999 only per month. Moderate users can opt for the Limited 3G plan which costs Rs. 599 per month.
Source: BSNL