ICC Cricket World Cup 2011 is going in full action and if you're a die hard cricket fan then you might want to grab the Official licensed merchandise brought by Future Group in collaboration with ICC.

ICC Cricket World Cup 2011 Merchandise includes some cool products like T-shirts (Available in various sizes both for kids and men's), Caps, Socks, etc. You can easily buy ICC CWC 2011 merchandise from any Big Bazaar store/outlet located at your nearby mall. As I saw myself today, ICC T-shirts are available in various designs, all in really good quality with some colourful awesome prints featuring ICC World Cup, CWC logos, CWC mascot, nation logos, batsman, cricket quotes, etc.
Below are some Photos of ICC CWC 2011 T-shirts which I captured at Big Bazaar: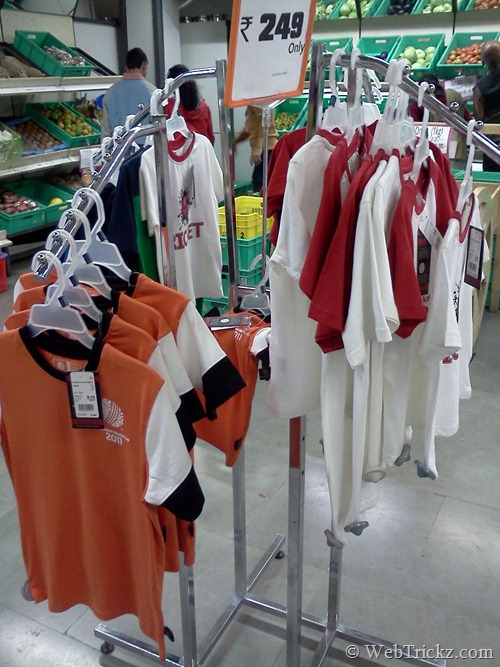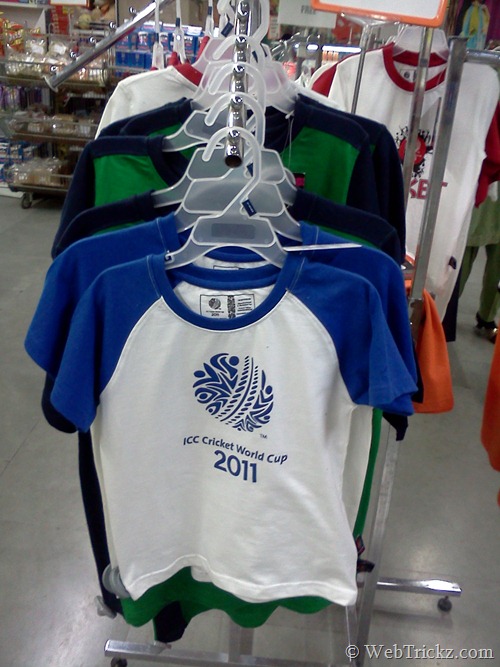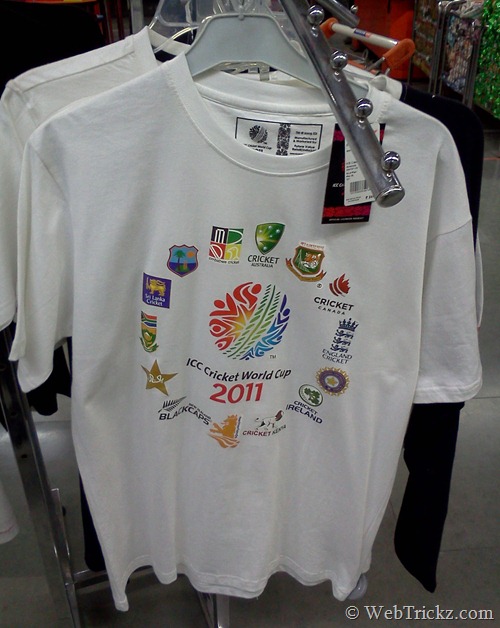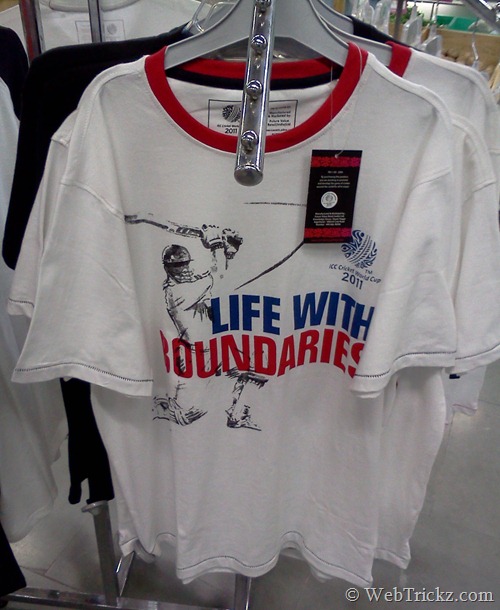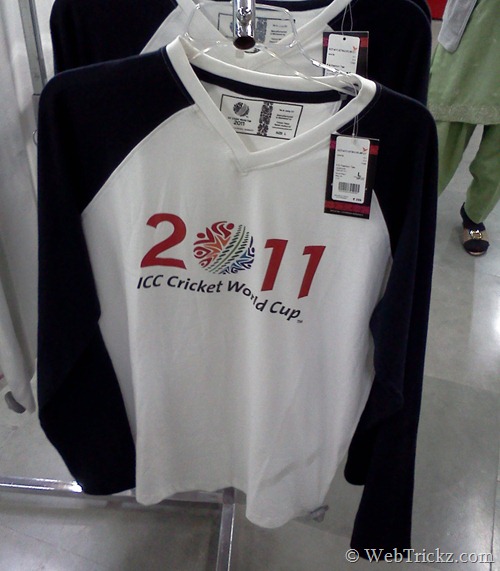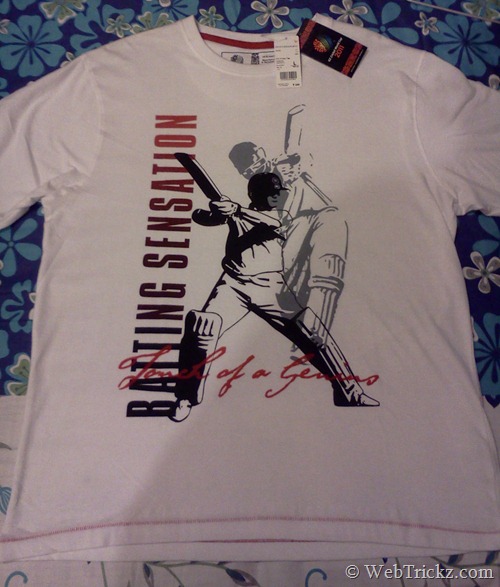 The T-shirts are pretty low priced ranging between Rs. 249 to Rs. 299. There are offers like if you purchase 3 T-shirts then you will get a Free ICC 2011 Cap worth Rs. 150-199.
You can also buy Cricket merchandise from ICC Official Online store but they're pretty higher in price. Buy a CWC Tee now and express your excitement for Cricket. 😉