Buy Street Fighter IV for iOS for $0.99, All sales goes to Red Cross for Japan Disaster Relief
Capcom Co., an Osaka-based Japanese developer and publisher of video games has gone ahead to help the severe victims, caught in tragic "Tohoku Region Earthquake" in Japan. The company is offering their popular game for iOS 'STREET FIGHTER IV' for just $0.99 starting from Mar 15 to Mar 22. All the proceeds from Street Fighter 4 iPhone will go to Red Cross Disaster Relief efforts in Japan.
Street Fighter 4 delivers the first true fighting game on iPhone. This uncompromising fighter features all the visceral thrills, fantastic graphics and brilliant gameplay that are hallmarks of the series.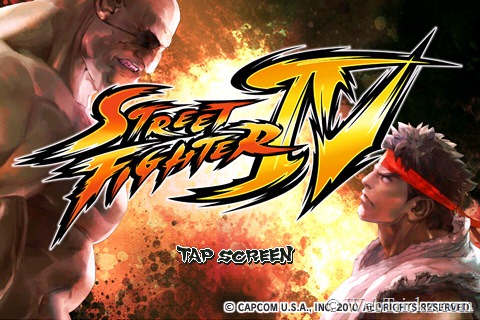 Features:
Fight as 14 Street Fighter characters in 11 different environments.
Full move sets including Unique Attacks, Special Moves, Focus Attacks, Super Combos and Ultra Combos.
For a true arcade experience, battle head-to-head on Bluetooth against friends and foes alike.
Robust "Dojo" boot camp transforms neophytes into Street Fighter masters in five in-depth lessons.
Customize the controls for your style of play. Move the buttons anywhere you want on the screen and set the level of transparency.
Unleash super moves with a tap of the "SP" button, or toggle it off from the "Options" menu if you want to enter the button combo manually.
Four levels of difficulty.
Compatible with iPhone, iPod touch, and iPad. [Requires iOS 3.0 or later]
This game was initially available for $9.99 but here is your chance to grab it for $.99 only and help those who are intensely offended by the natural disaster in Japan.
Buy Street Fighter IV for $0.99 [iTunes Link]