Here is a BIG and stunning news – Google has officially announced that they'd now be selling their flagship device 'Samsung Galaxy Nexus' directly from a new Devices section in the Google Play web store. Surprisingly, they're offering an Unlocked GSM (HSPA+) version of Galaxy Nexus for just $349. Initially available in the U.S., the device comes factory unlocked, without a carrier commitment or contract. That means you can use it on any preferred GSM network, including T-Mobile and AT&T. This is certainly a great news for all those dreaming to buy one of the best Android phone at a cheap price.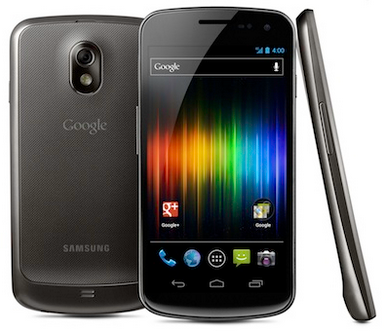 Google Mobile Blog says –
Galaxy Nexus by Samsung runs the latest Android software, Ice Cream Sandwich, with Google mobile services, Google Play and new features like Android Beam and Google+ mobile hangouts. It also offers a 4.65" HD Super AMOLED display that's perfect for watching movies, playing games or reading books on the go.

First available in the U.S., Galaxy Nexus costs $399 and arrives at your door unlocked, without a carrier commitment or contract. You can use it on the GSM network of your choice, including T-Mobile and AT&T. It also comes pre-installed with the Google Wallet app which lets you easily make purchases and redeem offers with a tap of your phone. Best of all, we'll give you a $10 credit to get you started with your new mobile wallet.
US based people can now quickly and easily purchase an unlocked version of the phone straight from Google play. Don't miss this mouth-watering deal! 🙂
Buy Galaxy Nexus directly from Google @ Google Play (Unlocked and contract free)
Update: New pricing is $349 and the Galaxy Nexus comes with the latest Jelly Bean.