It may be quite enjoyable and tough to fight in a warzone against others who have similar skills and Kill/Death statistics. The feeling of defeating a competent opponent and gaining a great victory for your team is unrivaled in sports.
However, skill-based matching (abbreviated SBMM), which matches you with people of the same skill level, becomes tedious very soon. Sometimes all you want to do is relax and shoot a few simple targets while simultaneously working your way up the scoreboard.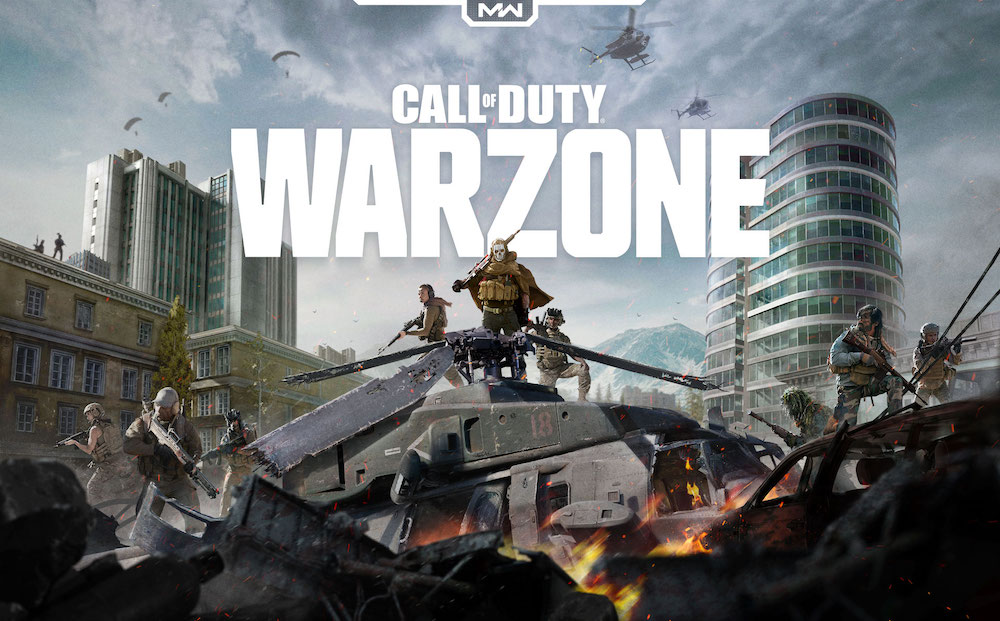 Players now have a 'Damage Shield' against cheaters with a new anti-cheat measure:
Warzone is getting some upgrades, according to the game's development team. The technology relies on data to identify cheating activity and make our ban waves more effective. One of these new features is called Damage Shield, and it is an in-game method of not only preventing cheaters from winning matches or killing people but also preventing cheaters from killing other players.
How to access lobbies in Call of Duty with a VPN?
Obtaining bot lobbies outside of training matches and avoiding SBMM, on the other hand, is not something that the game just permits you to accomplish. However, the good news is that using a virtual private network (VPN) makes it easier. When you play Call of Duty Warzone on a VPN connection, it can assist you in circumnavigating SBMM and gaining access to bot lobbies for convenient gameplay. In addition to that, it will prevent you from any potential DDoS attacks and may potentially lower ping times for you.
As with any other factor, time zone and subsequent location are important considerations. If the correct criteria were not already in place, players would be forced to wait around for fair combat. In this case, you may use a VPN to trick your device (and hence Warzone) into believing that you're located somewhere else, allowing you to access considerably simpler lobbies at more convenient hours.
How Warzone VPN works?
A Call of Duty Warzone VPN has thousands of servers located all over the world, so all it needs is a little bit of logical thinking to reap the benefits of playing against less experienced opponents. The game is most popular at the night, therefore it's worth considering other countries where the game will be played in the morning or early afternoon instead of the evening.
Identifying which countries have the lowest number of Warzone players would also be a good idea since this could result in a smaller pool of prospective opponents.
Call of Duty: Warzone cheat sheet and tips
Infiltrate a military with rich plunder, like a television station, railway station, or supermarket. You'll almost certainly make some money and some enemies while you're here.
Complete them as quickly as possible since they will earn you extra money.
When you get your funds, proceed with caution. Avoid racing over fields or down the runway; instead, seek cover in a hiding place. If you want to cut your money short, don't since you'll lose half of your money.
The snake glitch:
This is a visual effect, but it will give the impression that your player is prone to accessing and moving at an impossibly quick rate. As a result, shooting at your player is extremely difficult. Unfortunately, it's thought to be a criminal crime that can result in a prison sentence.
The best landing spots to get access to the warzone map:
There are several structures in the Downtown Tavorsk District, which is a densely inhabited section of the city. There are several possibilities to obtain valuable items. You should also be prepared for a significant number of close combat encounters.
On the map, this is the second-largest site accessible by the Verdansk International Airport. It has a lot of riches and only a few foes to contend with.
Zordaya prison complex: This is another military with rich treasure and just a small number of people to compete within this area.
Arklov's peak military support: This area has both treasure and players in equal measure.
Advice on how to take down the juggernaut in Call of Duty: Warzone
Remember to conserve your killstreaks and launchers since they are the most effective weapons for taking down the juggernaut.
Take advantage of their sluggishness by staying on the move at all times.
Maintain your distance and make an effort to entice them out of the secure zone.
Changing the location of loot:
Those who are passionate about the game will have to put in the effort to memorize and consider a vast array of new treasure troves and strategies. With Season 5's redesigned treasure spots, which have been upgraded to include new locations, likelihoods, variants, and other features, it will seem like a whole new adventure every time you play.
Among the new game modes are:
A new "Mini Royale" option has been introduced to the game, which has a name that is deceptively cute on the surface. On the surface, it's the same Battle Royale concept as before, but with fewer operators and a far faster drop in the size of the area than previously.