Many times, the data stored on our CD/DVD's is unable to play or read by a CD or DVD player. This mostly occurs when a disc gets too old, scratched, dirty, different spots on its surface or as a result of incorrect recording. So what, your data is lost ?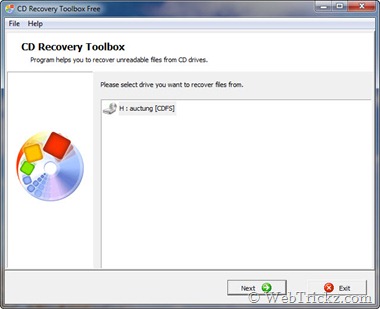 CD Recovery Toolbox is a free and small tool, developed for recovering damaged files from storage discs like CD, DVD,HD DVD, Blu-Ray, etc. It has a very simple and user-friendly interface.
The CD Recovery Toolbox Free tool scans any CD and DVD disks, finds files and folders located there and recovers the maximum amount of information from the damaged file. Not all of the files and folders can be found – that depends on the degree and location of the damage.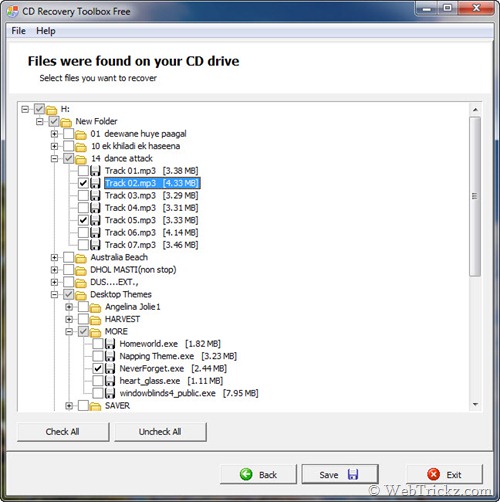 It shows a list of all files and folders available for recovery. Now the user can select the files and folders to be recovered. Those specific objects will be recovered while the others will be ignored.
The functionality of this tool is equal to that of a paid software. It is compatible with All Windows OS.
Download CD Recovery Toolbox Free  (Size: 659 KB)