To change the GPS location on your smartphone, you have to trick your device to appear as if you are in a different location. Unluckily, iPhone and Android phones don't have a default setting that allows this. Therefore, you need a third-party app for changing your GPS location. To lower the risk of bricking your device or voiding its warranty, you should find a program that allows changing GPS location without jailbreak or rooting your devices.
What You Should Know before Spoofing GPS Location
Perhaps you are wondering why people may want to spoof GPS location on their devices. Some of the reasons for changing GPS location include:
Get access to geo-restricted content
Some websites and other internet-based content are only available in some particular locations. So, if your region or area is restricted from accessing such content, you can spoof your GPS location. Spoofing will get rid of the restriction; hence, you can access the content.
Make certain apps think you are from elsewhere
If you are trying to look for a date, lover, or friend on a dating app, your current location may prevent you from getting people from other locations. Fortunately, you can use a third-party app to fake GPS location. Hence, people will think you are from your preferred location.
Play location-based games
Pokémon GO and some other games use your location to determine what you will play. But this can affect how much you will enjoy the game. However, you don't have to worry about this again as you can fake your GPS location.
Sometimes, you don't want friends or family members to know your current location. Therefore, you can spoof your location to protect your privacy.
Disadvantages of geolocation spoofing
Although geolocation spoofing offers all the aforementioned advantages, it is worthwhile to realize that it also has its disadvantages such as:
If Pokémon GO and other apps should find out you are spoofing your location, you may be banned for a long period.
As you use a third-party geolocation changer, you may leave some basic log information on the app. As a result of this, your data may not be safe.
How do I Spoof My Location on My iPhone 2022?
If you want to spoof your location on your iPhone in 2022, Tenorshare iAnyGo can be your go-to program. This app comes with several features that make it the best for this function.
Features of Tenorshare iAnyGo
With just a single click, you can change your GPS location to anywhere you want around the globe.
Customized route or Simulated movement
The program allows you to change your virtual location through different means. You can use it to simulate movement from one location to another or just customize a particular route.
Access to geo-blocked games and apps
Are you interested in playing Pokémon Go but restricted by your present location? Does a dating app prevent you from getting dates in another location? Tenorshare iAnyGo can give you access to all these apps and games.
Adjustable movement speed
This program enables you to adjust your moving speed to up 72 km/h.
Changing location for as many as 15 devices
With iAnyGo on a single computer, you can change locations on as many as 15 different iPhones and iPads.
Steps to change GPS location on iPhone with Tenorshare iAnyGo
Are you ready to use iAnyGo to spoof GPS location on iPhone? Follow the detailed steps below:
Download Tenorshare iAnyGo on a Mac or Windows computer. Install and run the program. Select

"Change Location", which is the default mode.
Connect your iPhone to the computer using a USB cable.
Unlock the smartphone and tap "Enter" to move to the next step.
Once "trust this computer" pops up on your device, hit the "Trust" button. Now, select the specific device that you want to use iAnyGo to spoof its location.
To choose a location, look for the search box on the map in iAnyGo and input the GPS coordinate or address of where you would like to teleport to. Then, tap "Start to Modify" to change the location.
Now, you have successfully spoofed your geolocation on your iPhone. With this, the location-based games and apps on your device will use the new location.
Video Tutorial
How Do I Change My Location on Android 2022?
Although you cannot use Tenorshare iAnyGo on an Android device, other apps are available for spoofing locations on Android. You can install an app directly on your device and use it to change your location on Android.
To spoof GPS location on Android, do the following:
Download Fake GPS Go Joystick
Visit Google Play Store and type "Fake GPS Go Joystick" in the search box. Download and install the "Fake GPS Location Spoofer" app on your Android device.
Open the app, accept advertising terms and allow Fake GPS Free to access the device's location. Tap the "Enable" button on the message at the bottom about mock locations.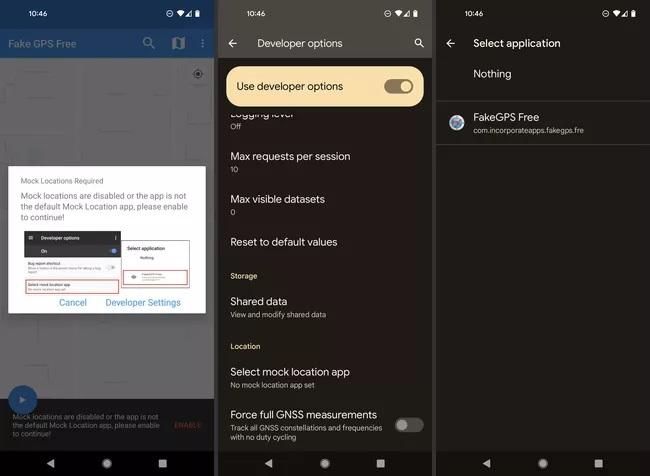 Navigate to the Settings app and select "Developer Options". Next, tap on "Set Mock Location App" and select "FakeGPS Free".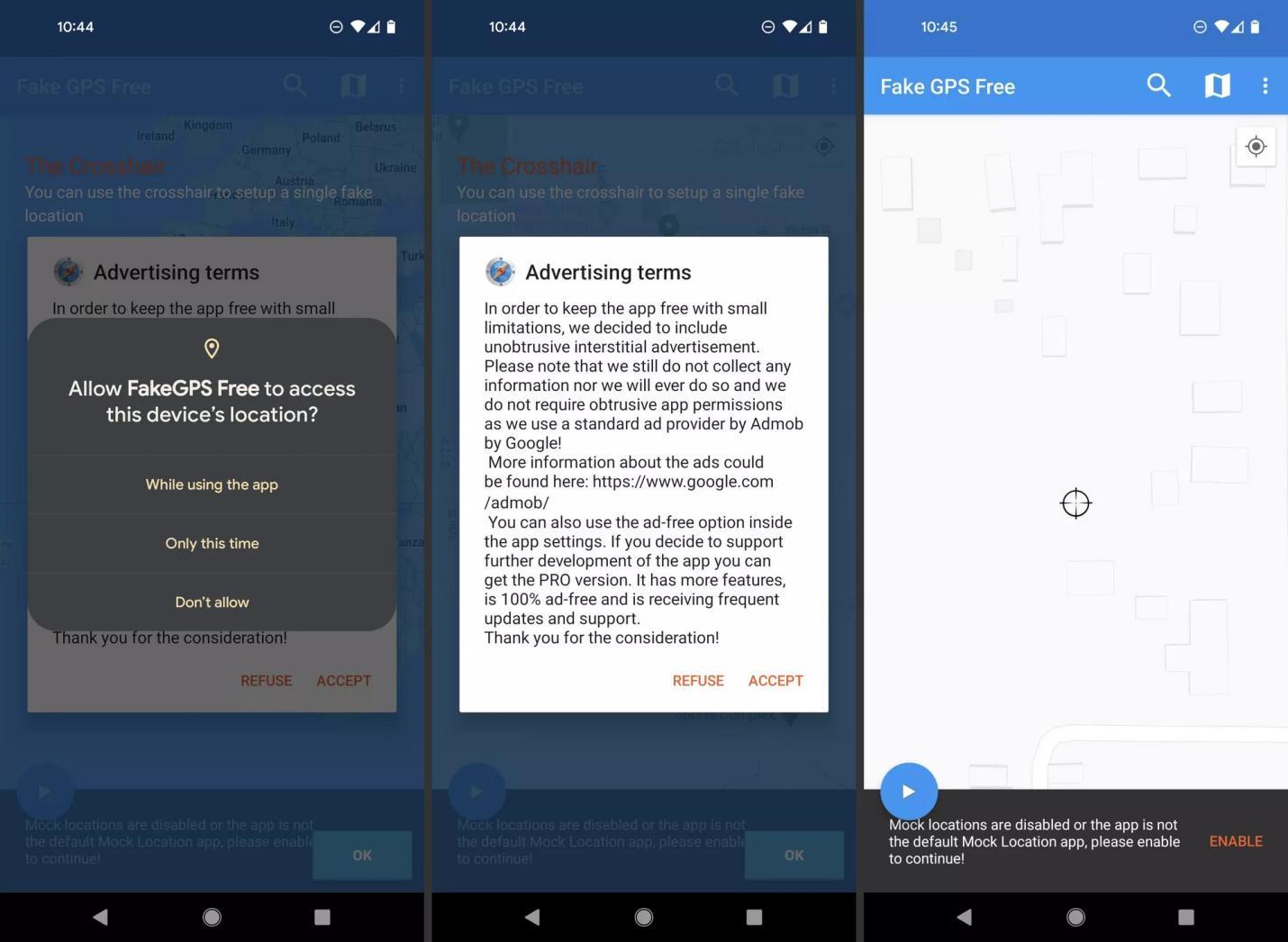 Now, type a location in the search bar. Notably, the pointer will assist you to specify the selected location on the map. Then, tap "Play" to change your location automatically.
Final Words
With the help of this article, you now have a good understanding of the pros and cons of spoofing your geolocation. If you are using iPhone, you can take advantage of the amazing features of Tenorshare iAnyGo to change your location easily. Android users, on the other hand, can install a third-party app from Google Play to spoof their GPS location.