By default, iPod touch shows iPod in left side of status bar whereas iPhone shows carrier name at that place. If you've a jailbroken iPod touch or iPhone, then it is really easy to change the iPod text or change carrier name of your idevice.

To Jailbreak your iPod touch or iPhone, check the below links:
Jailbreaking iPhone 4 iOS 4.0.1/4 with JailbreakMe
Follow the steps below to use custom carrier logo or change iPod text:
1. Open Cydia, tap 'Search' tab and search for MakeItMine. Confirm and install the app.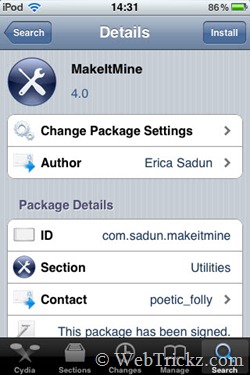 2. Open 'MakeItMine' app from your device homescreen. Enter the desired text and tap Banner or Carrier button. Carrier is shown in left side while Banner is displayed in center of the status bar. Changes will be reflected instantly.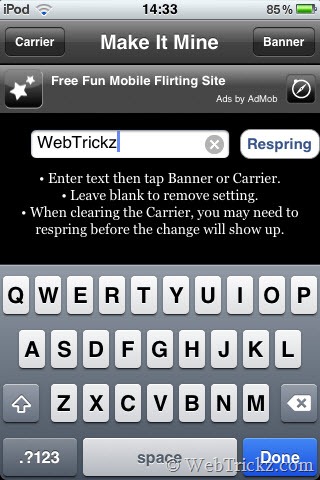 To remove the custom text, clear the entered text and tap the required buttons. To clear carrier name, you need to click 'Respring' button and select Ok.
Enjoy any custom name on your idevice. 😀