Previously, I shared a tool to Change Logon screen in Windows 7 and now it's for MAC OS X.
Loginox is a free application for OS X, which lets you change the login background screen to any image of your choice. This screen contains the default image of Mac OS X 10.5 Leopard.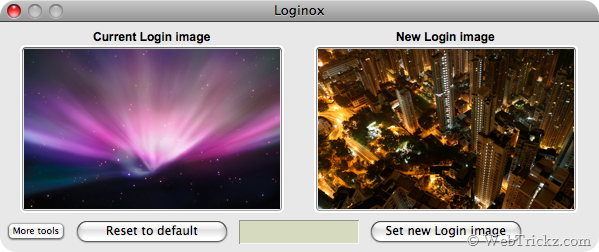 You can simply Drag-and-Drop your preferred image it into the New Login image window of Loginox. Then click on the "set new login image" button to change the login background.
The image you need to set as your new login background should be 2560px by 1600px. To switch back to the Leopard default login background click on the "Reset to default" button.
Loginox   via   [ LifeHacker & Switching to Mac ]