Are you not confirmed as to what amount of maximum RAM or memory your system supports? It is always a good idea to check your PC's memory capacity before buying a new RAM.
To check your motherboard's RAM/memory capacity, Download SIW which is a small and portable tool. Run it and open the Memory option under the Hardware category.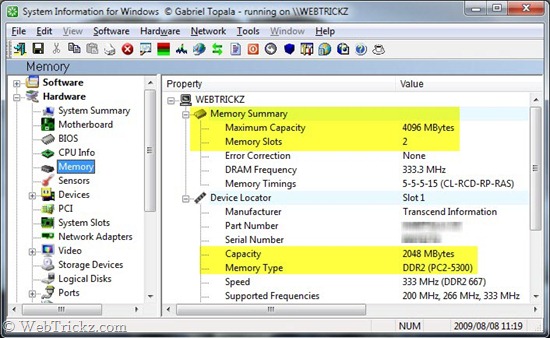 Now you will see the Maximum capacity and Memory slots of your motherboard. It also shows information about the memory slots which are in use.
To add more RAM, just see what amount of RAM you can use. Also make sure if your motherboard supports DDR or DDR2 RAM, which can be known by checking the memory type of currently used RAM.
Hope you liked this simple way of checking your PC's memory capacity.