The Samsung Galaxy S4 is the only Android device right now equipped with temperature and humidity sensors. However, the device doesn't seems to offer any quick option to practically use these features thus making them useless for end users. Luckily, there are some great apps available on Google Play that helps you utilize the sensors functionality fully on Galaxy S4. Both the below apps are free and ad-free as well.
Ambient [Link]
Ambient lets you calculate the temperature, humidity and pressure using the inbuilt sensors on your device. It has a simple layout with minimal design and information. This app is compatible only with Galaxy S4. It shows Altitude as well and includes 2 themes. The developer is actively working on the app, the calibration options and graphs are coming in future builds. The new features imminent are Widgets, Orientation fix, Dashclock support, Expandable Notifications and more sensor info.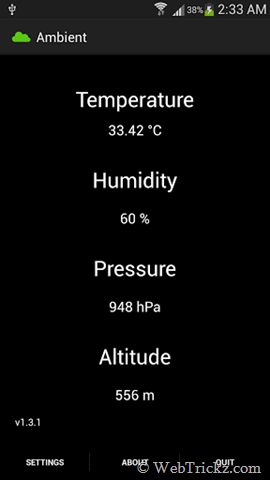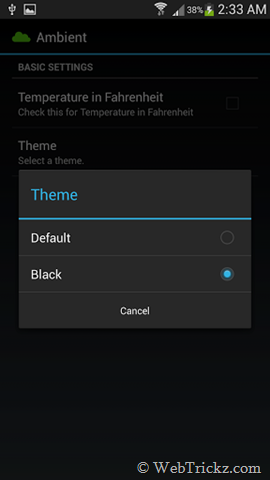 Weather Station [Link]
Weather station also includes support for device thermometer, barometer, and hygrometer which are all the three hardware sensors integrated in Galaxy S4. Besides that it features Graphs, Notification alerts, widgets, and several other options that you can customize as desired from the preferences menu. One can simply add the widget to quickly monitor the temperature, pressure, and dew point directly from homescreen.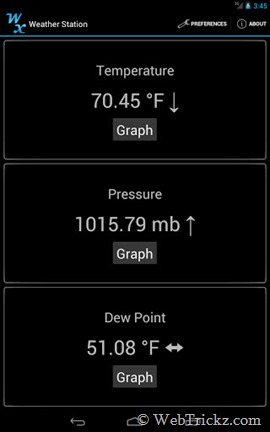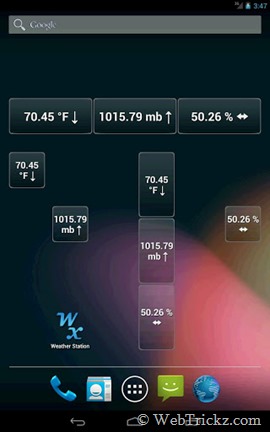 Other Features:
Records set by your device
Unit choices for temperature/dew point (°F, °C, K), pressure (mb, inHg, kPa, atm, Torr, psi, hPa, mmHg), and absolute humidity (g/m³, kg/m³)
Absolute humidity and dew point (depends on availability of both thermometer and hygrometer)
3 widget sizes (4×1, 1×4, and 1×1) with 3 style choices
Indicators for rising/falling/steady readings
Here's a quick Video tour of Weather Station app by PocketNow –