Every time you download an app on your Android phone or tablet, the permissions required by that app are shown and upon accepting them the app is installed. Majority of users don't care about these permissions and simply hit the 'Install' option without knowing the reliability of an app. Those really concerned about their privacy and security should make sure to go through the app permissions, displayed prior to app installation.
F-Secure App Permissions by F-Secure is a smart and useful app, that displays the permissions for all the apps installed on your Android device. The app works great and ironically it requires Zero permissions to do the needful. It's free, simple and lets you easily filter apps that can cost you money, impact battery life, or compromise your privacy by accessing personal or location info. You can use the 'Advanced filter' with AND/ OR operators to search for apps that use certain permissions or combination of permissions.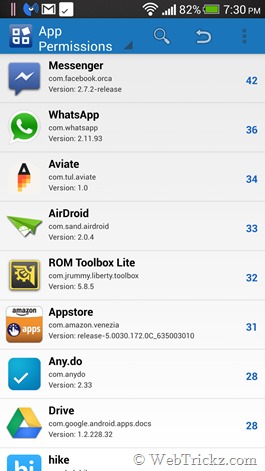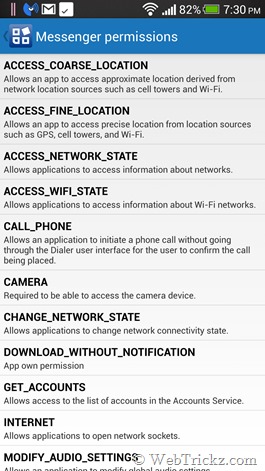 The app also lists number of permissions required by a particular app. For example, Facebook Messenger requires 42 and WhatsApp requires 36 permissions to work. You can long click an app to uninstall it right away. All the permissions are clearly stated along with the description, thus making it easy for an average user to understand them.
Key Features:
– Filter all installed apps by the number of required permissions.
– Filter apps that may cost you money, for example by sending messages or making calls without your consent.
– Filter apps that may impact your battery life through intense use of hardware, such as GPS.
– Filter apps that may access your private data, for example your contacts and accounts.
– Advanced filtering allows you to select any combination of permissions.
– Long tap an app to uninstall.
Beware of apps that asks for a lot of permissions and only grant access if you trust the developer or see the reason they would need all of this access for, possibly mentioned on the app's page at Google Play store.
F-Secure App Permissions [Google Play]