Microsoft .Net Framework is required by most of the software and applications to run. Certainly, there is no easy way to find out the version of .net framework installed on Windows.
ASoft .NET Version Detector is a lightweight tool that gives information about the different versions of Microsoft .NET that are installed on a machine. The versions installed are shown in green while the versions not installed are shown in Red.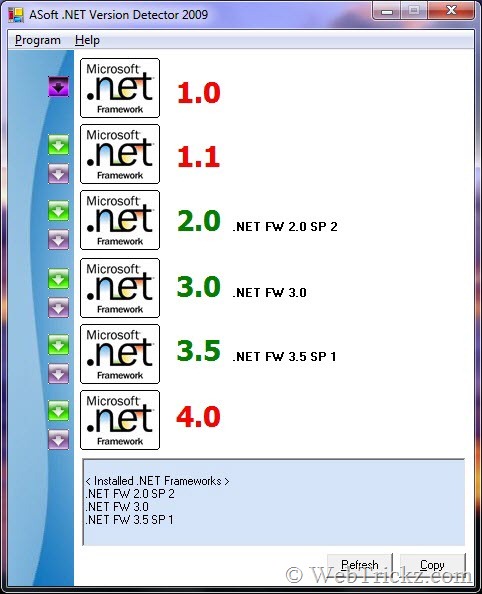 It also provides the official link to download .net framework and SDK which is not installed on the machine. Also detailed information is given on where the .NET Frameworks are installed with links to the directories.
DOWNLOAD .NET VERSION DETECTOR  (353 KB)