Chromed Bird – "TwitterFox clone for Chrome"
Our partner Pratyush has found a nice extension to meet your Twitter needs on Google Chrome browser. This client is a great alternative to TwitterFox (add-on for Firefox).

Chromed Bird is an open source twitter Client for Chrome that allows users to easily follow your Twitter account using Google Chrome. You will need to have Chrome 4.0 (Beta version) installed in order to make this extension work.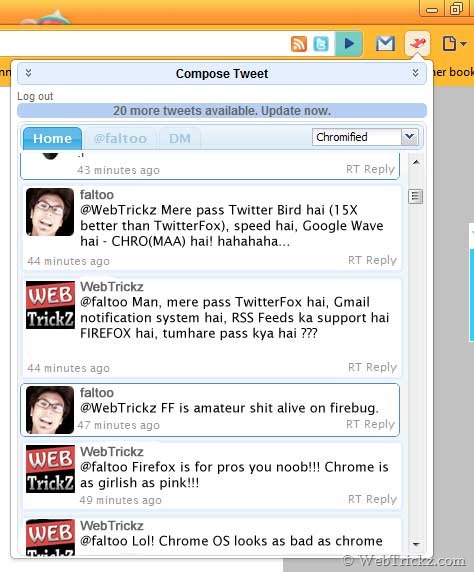 Chromed Bird – Twitter Extension